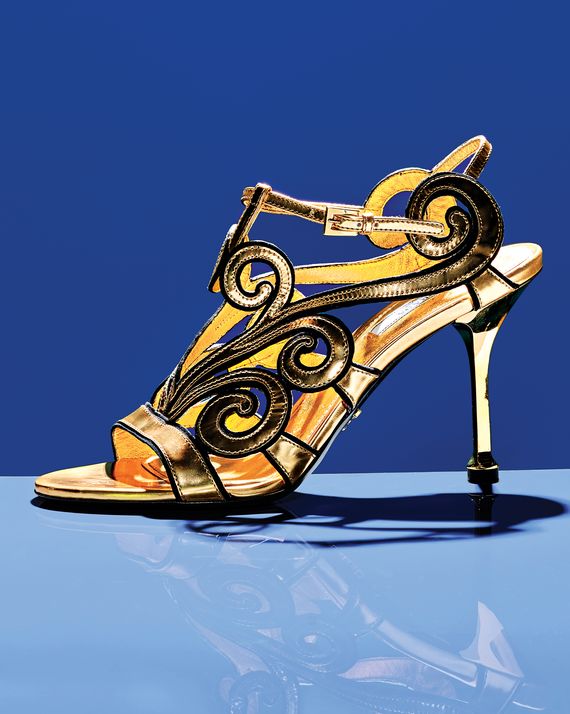 Miuccia Prada has always incorporated architecture into her work, and these gold shoes from her spring 2020 collection reminded me of a certain gilded building located at the center of the Fondazione Prada in Milan.
The brand's sprawling headquarters and art museum are a physical representation of Prada's style. A compound of former industrial buildings refurbished by the architect Rem Koolhaus, the Fondazione is simultaneously utilitarian and playful, a satisfying combination of function and flair. It's also located in the middle of nowhere. First-time visitors often wonder if they're in the right place, and this gilded tower serves as one clear indication that they are.
Miuccia Prada's spring 2020 collection was a fresh take on her signature style. The opening look was as simple as a white linen skirt with a gray sweater, but exaggerated details were scattered throughout the collection as well, like sequin embellishments, enormous shell necklaces, and yes, gilded accessories. These shoes in particular seem to be inspired by Baroque architecture, which was known for its ornamentation. You know they're Prada, though, because they still look easy to wear.