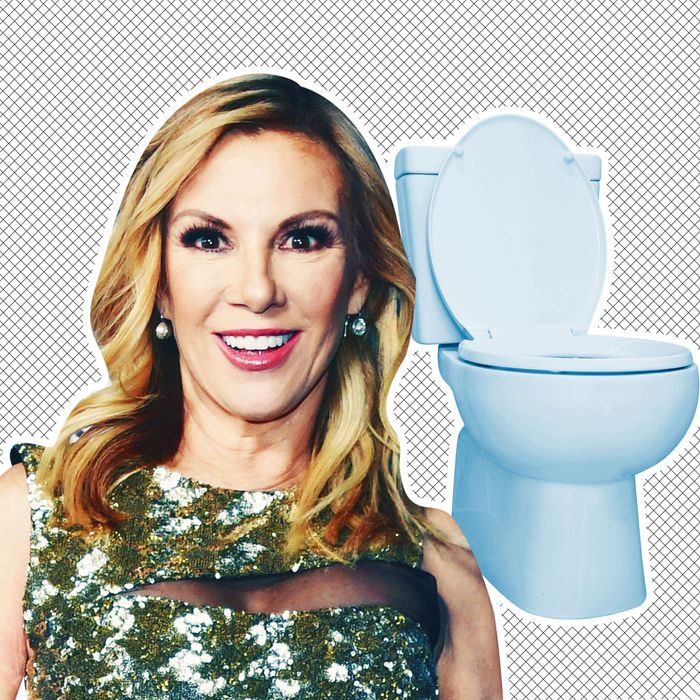 Ramona and an unpunished toilet.
Photo: Getty Images
Look. Let me start by saying that I know these are trying times, and that everyone is handling it differently. People are filming themselves doing push-ups on Instagram, they're reaching out to exes, and they're baking seemingly millions of loaves of bread. Celebrities in particular, starved of their usual attention and praise, have been acting out in bizarre ways. That being said, there is simply no excuse for what Real Housewives of New York star Ramona Singer is doing to this poor toilet.
In a Twitter thread devoted to Singer, Joe Gunn shared a video filmed by Singer's daughter, Avery, this week. The video shows the Real Housewife in a white silk negligee "cleaning" one of the toilets in her Boca Raton home by swiping the toilet brush over its every surface, spreading whatever germs were in the bowl onto the seat, the cover, and also my soul.
Singer's other cleaning attempts appeared to be more successful. She posted a video of herself mopping her kitchen floors with water and Clorox because, as she explained, she had sent her regular cleaning service home. She doesn't say whether or not she dipped the mop in the toilet first.
This unusually seductive cleaning content was quickly parodied by another New York housewife, Dorinda Medley, who posted a video of herself moaning suggestively and scrubbing the floor in black silky lingerie with the hashtag "#boobcleaning."
"Imitation is the best flattery," commented Singer.
That's all well and good, but seriously … what the hell happened with that toilet? Did they bring in those robots used to dispose of nuclear waste to clean it up after? Did they just pull it out and throw it away? In any case, best wishes to the Singers and their poor commode in this difficult time.