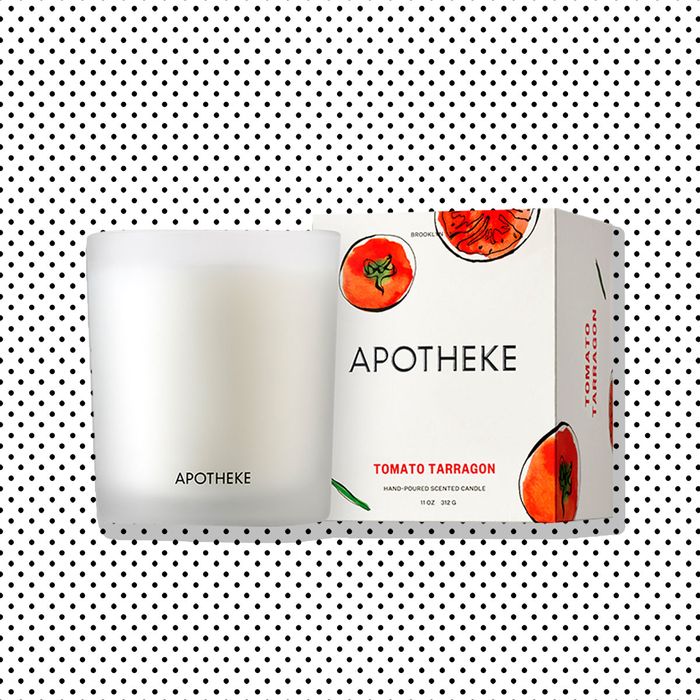 Photo: Courtesy of the Retailer
A mere month ago, we were wistfully imagining the arrival of spring. Today, we have other things on our minds. But no matter what happens, I'll always believe two things: First, one of the best parts of spring is the fresh aromas that come with it, and second, scented candles will always make me feel better.
Apotheke seems to have taken both axioms and applied them to its new Market collection. The five candles perfectly capture fragrances of seasonal produce, including Tomato Tarragon, Florentine Fennel, and Arugula and Green Apple.
.
The most thoughtful part, however, might not be the candles themselves but the packaging. Each candle comes housed in a box with a recipe on the inner flap. There's one for tomato tarragon soup, one for purple basil pesto, and one for frozen mint meyer lemonade. (Apotheke has also launched a tea towel collection featuring the same food groups.)
During these sequestered days and nights, many of us have sought comfort in our kitchens. Food writer and chef Colu Henry even started a hashtag on Instagram Stories called #otherpeoplesmeals where followers and friends can show off their creations and provided inspiration for the gastronomically challenged or stumped. Personally, I think a set of candles that offer both optimistic scents and inspirational recipes truly could not have come at a better time.
If you buy something through our links, New York may earn an affiliate commission.