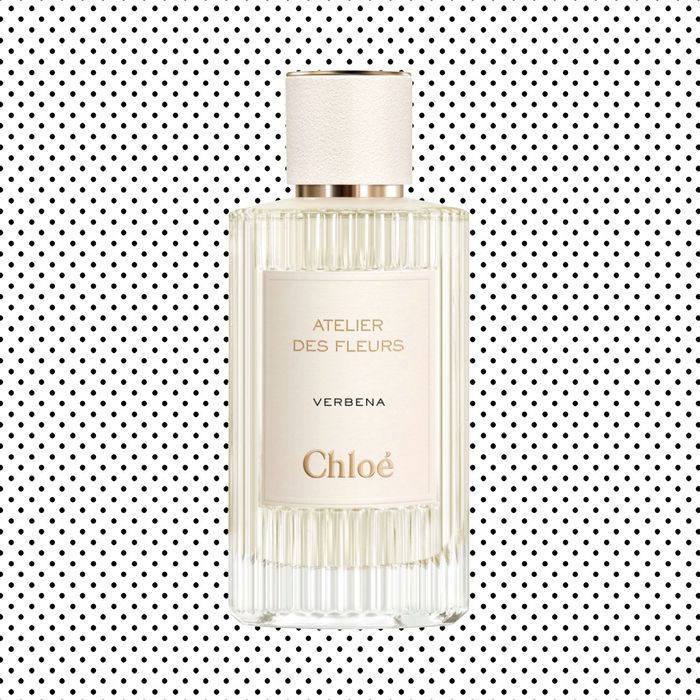 Photo: Courtesy of the Retailer
I used to spray a little perfume before heading to a dinner out with friends. It was nice to know that I smelled good as I ran out the door, and that someone, besides me, would get to enjoy it. I don't go out any more, and I don't wear scents. This is just one of the very minor changes to my life since the pandemic began.
But the other day, while tidying up my bedroom/gym/office, I found an unopened scent I had brought home a few weeks ago and hadn't had a chance to try. The perfume reminded me of a more normal-ish time, when my biggest concern about leaving the house was how late I was running. It reminded me of when you could actually be close to someone. It also reminded me that smelling nice is fun. The perfume smelled so good that it helped me forget, even for minutes or seconds, of the continuing scroll of terrible news coming down my Twitter feed.
The fragrance was Chloe Atelier des Fleurs Verbena Eau de Parfum. I'd recommend it if you'd like to smell like a window thrown open wide in a fancy estate near the Mediterranean. But it doesn't matter what scent you choose. I highly recommend that you try putting on perfume again, any perfume, to help you remember and forget.
Photo: Courtesy the vendor
If you buy something through our links, New York may earn an affiliate commission.