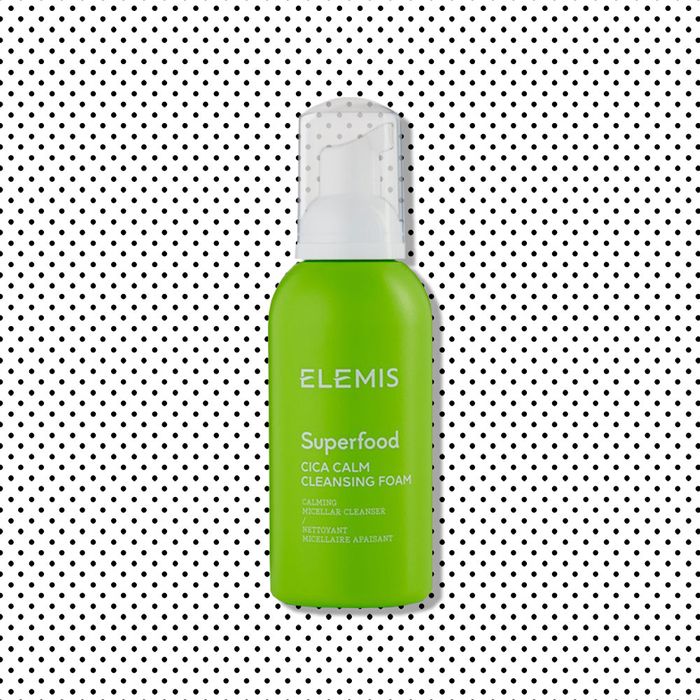 Photo: Courtesy of the vendor
My ideal birthday party would involve a petting zoo, a bar, a bouncy castle, and foam. I told my friend this once, and she said that the combination sounded like something that came out of an Alexander Wang party-idea generator. But until Alex Wang calls me for party ideas, I'll have to enjoy all these things individually. My foam craving is satisfied via extra-foamy lattes, bubble baths, and to my great surprise, this Elemis face cleanser.
One pump delivers a satisfying S-shape of Jigglypuff foam, made of cica, a star ingredient in micellar water and K-beauty products for sensitive skin. I delight in swirling it over my face every night. It feels like water and very gently removes general city grime along with my makeup, even mascara and full-coverage foundation. If you don't like the greasy, cloying feel of oil cleansers, this is for you.
Apart from being a fun sensorial perk, foam allegedly gives you a gentler clean. My Japanese beauty-editor friends tell me that foaming face washes are popular there because the fluffiness has less friction with the skin and allegedly induces fewer wrinkles. I'm not sure about that, but I do have to rub my face less when I use this. It also requires less water splashing, so my sink and arms look less like a Sea World splash zone. And it's cool and refreshing. As the weather gets warmer, I predict I'll be using this more and more.
If you buy something through our links, New York may earn an affiliate commission.