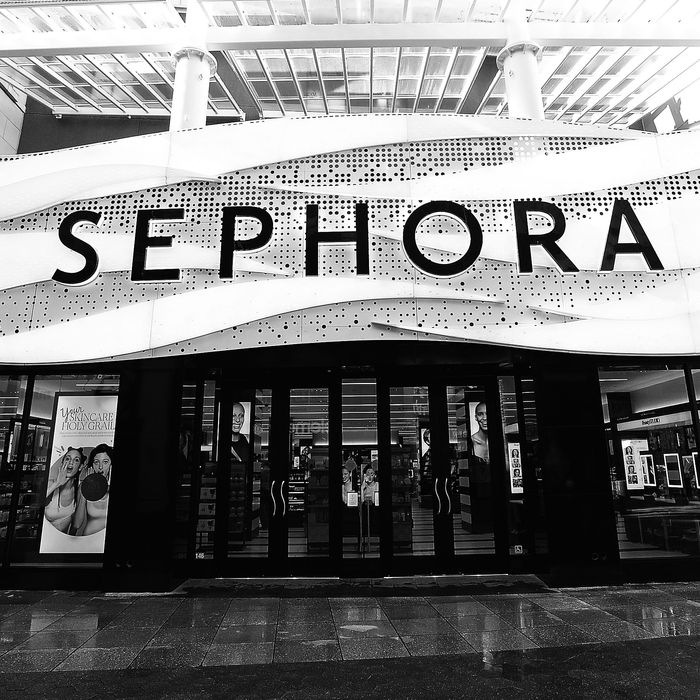 Photo: Charley Gallay/Getty Images for Sephora
Please note the story you're reading was published more than a day ago. COVID-19 news and recommendations change fast: Read the latest here to stay up-to-date. We've lifted our paywall on all essential news and updates about the coronavirus.
The prevalence of continued product tester-touching and face-touching in beauty retailers during the current coronavirus pandemic has raised some red flags, and Sephora has seen them. In a statement posted Wednesday night, Sephora president and CEO Jean-André Rougeot announced that the retailer is "suspending all paid and free in-store services, makeup and skincare applications, and classes until further notice," as "a precautionary measure, and for the welfare and safety of our clients and employees."
While skilled strangers will no longer be allowed to touch your face or teach you how to touch product to your face, Rougeout confirmed that all Sephora stores in the U.S. and Canada will currently remain open for business. All employees have been trained and are already implementing enhanced safety measures including regularly disinfecting all "high-touch areas" (workstations, product displays, hygiene stations), with a hospital-grade disinfecting cleaner, and the accessibility of hand sanitizer has been increased at every store.
As for those product testers that invite shoppers to touch? Rougeout assures all are cleaned with disinfectant "multiple times per day" and are replaced "as needed," before adding: "It is, however, advised not to directly apply makeup that may have been used by others, but rather test it on your arm and use a disposable applicator. If you are still unsure, please ask a Beauty Advisor for assistance on how best to test or sample a product."
The best way to test or sample a product is probably staying home and delving into the world that is Sephora's Digital Artist app, but if you really need to get your dry hands on a physical product, Rougeot added that Sephora is waiving standard shipping fees starting now until the end of March on sephora.com, sephora.ca, and the Sephora app with the code FREESHIP.