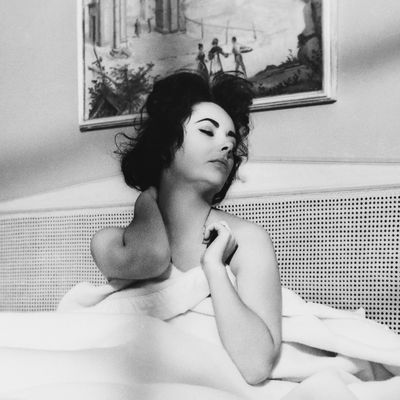 Photo: John Springer Collection/Corbis via Getty Images
One could say it's never a bad time to have a vibrator. But after weeks in isolation, some people — perhaps you? perhaps me? — have found themselves dealing with outrageous, untenable levels of horniness. A few writers have looked into the psychological reasons for these so-called "apocalyptic hornies," but I'm more interested in their consequences: what should you do with all of this pent-up sexual energy? Send nudes? Text your ex? Buy a butt plug?
Perhaps, but why not go the tried and true route? Even if you are quarantined with a regular or potential sexual partner, vibrators are the perfect companion for the socially distanced person; masturbation is not only a great way to pass the time, but it can help displace anxiety and improve wellbeing. And the fact of the matter is that whether you think your hands or whatever oblong object you've been messing about with is sufficient, using something that vibrates unlocks a completely different part of your sex brain.
Now is also a good time to take advantage of sales: sex toy companies have been discounting their wares amid stay-at-home mandates. Bellesa, a sex toy and porn company run by women, is actually giving away thousands of free vibrators to U.S. customers to encourage "social distancing, but make it orgasm-filled."
Already own a vibrator? Maybe now is the time to expand your collection: there are so many different varieties! Cutie ones shaped like little eggs, those saucy microphones, and, if you're feeling reckless with money, there's even this elegant, 24-karat gold number you can get for under $4,000. I'm not well-versed enough to tell you if these varieties make for different or better orgasms, but I guess my point is, now seems like a good time to find out.