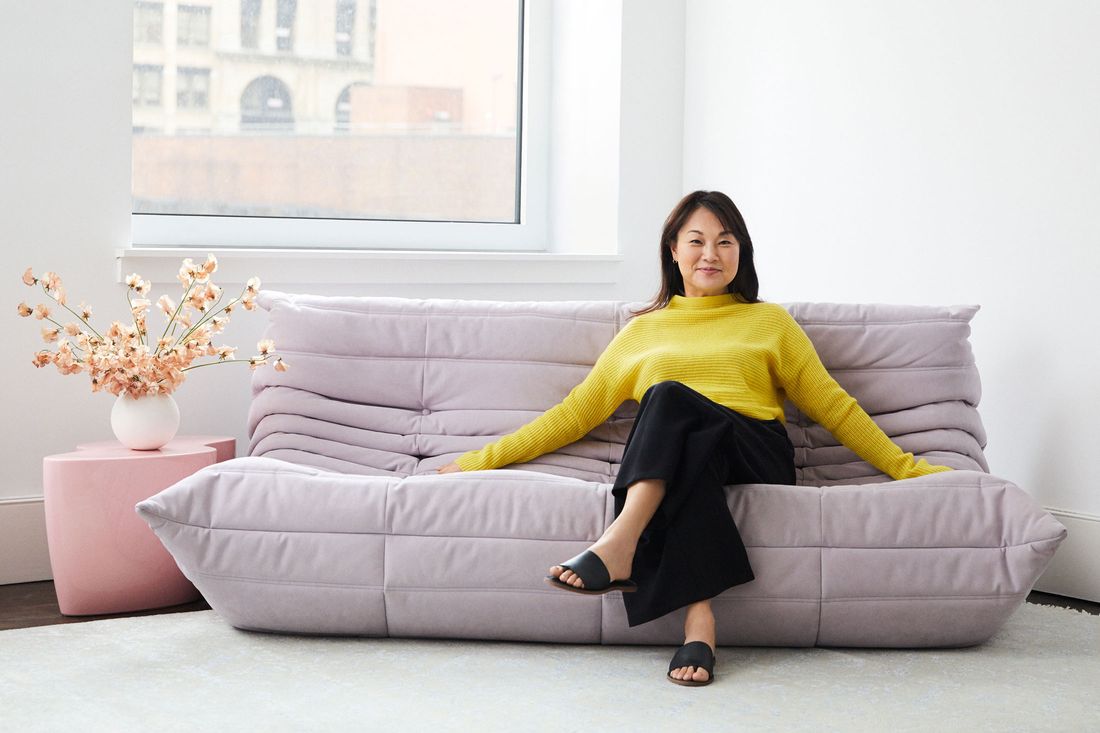 It's easy to look at the impressive number of accolades and awards interior designer Young Huh has collected since founding her design firm in 2007, and assume her path was easy. In hindsight it may seem that Huh's deep love of art and design predestined her for a creative path, but Huh herself took a little longer to convince. She began her career as a lawyer, but as she says, "deep down I knew that wasn't my path — I think it was always in me to do something creative."
Luckily, Huh had mentors on her side, from New York Magazine's design critic Wendy Goodman, to the fellow designer who gave her the game-changing career advice she not only lives by, but now also passes along to her own employees. In collaboration with Eileen Fisher, we spoke with Huh about the pivotal moments that shaped her career, the design philosophy that informs her work and style, and the power in staying true to her own vision.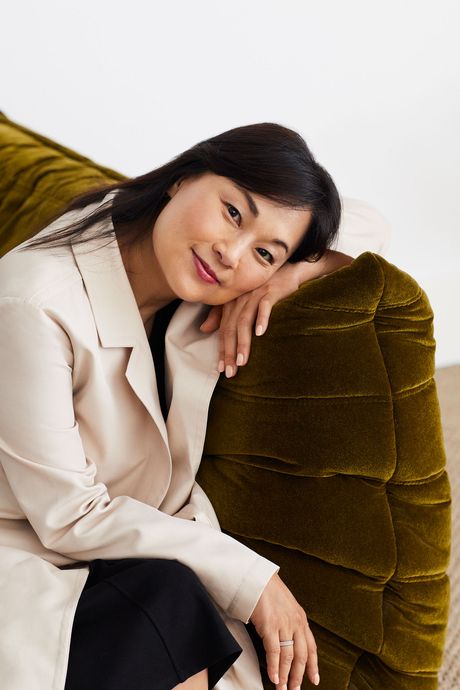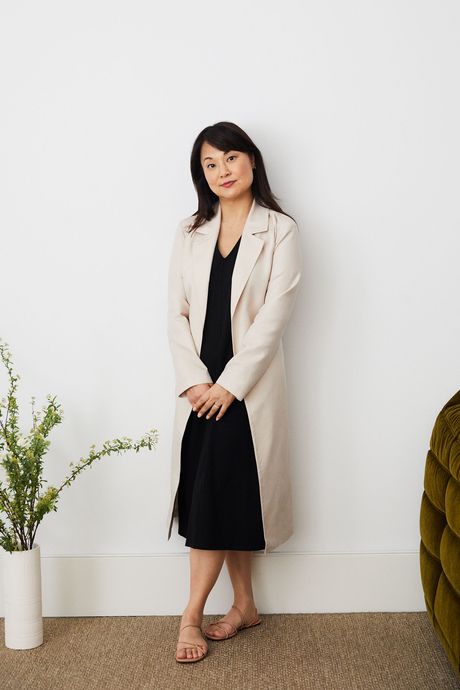 Tell us about your unusual path to becoming an interior designer.
Young Huh: I started out as a lawyer, but deep down I knew it wasn't what I wanted to spend my life doing. I think it was always in me to do something creative, but as a Korean-American woman, I'd absorbed certain ideas. My parents felt I had no chance of being successful doing anything creative, so they encouraged me to be a doctor or a lawyer. But I knew it wasn't my path.
How did you empower yourself to make that leap?
Huh: It was intimidating, thinking I was throwing away all my work in law school, passing the bar in New York and New Jersey. But I'll never forget something my husband said: "Don't let your education be a burden to you." He was right: Why spend my life doing something I don't like? I realized that I may never be successful doing this, but I had to try.
What drew you to interior design above other creative pursuits?
Huh: I had so many interests — there's the side of me that loves pure creativity, art, fashion, fabrics, but also an analytical side. I didn't know how all those desires could compose a career, until the day I met an interior designer at a cocktail party and a light bulb went off in my head. There's intellectual heft in design: Art history, culture, and also a structure which appeals to me. It draws together so many different disciplines. I realized this was something I could develop a true love for. I ended up interning for that designer, began taking design classes — where everyone else was 18! — and opened my own business in 2007. It was like starting over.
What were some of your earliest wins that made you feel like you'd made the right choice?
Huh: I was lucky to get some amazing projects very shortly after starting my business. I did a huge residential project that allowed me to stretch my wings creatively, and partnered with a friend to design two restaurants in Atlanta, where I learned so much about how to apply a creative vision within the many rules and regulations of a commercial project.
What is your measure of success on a design project?
Huh: I feel great when I know the client is happy. Sometimes they cry — which I get! It's the fruition of a long collaborative process with ups and downs.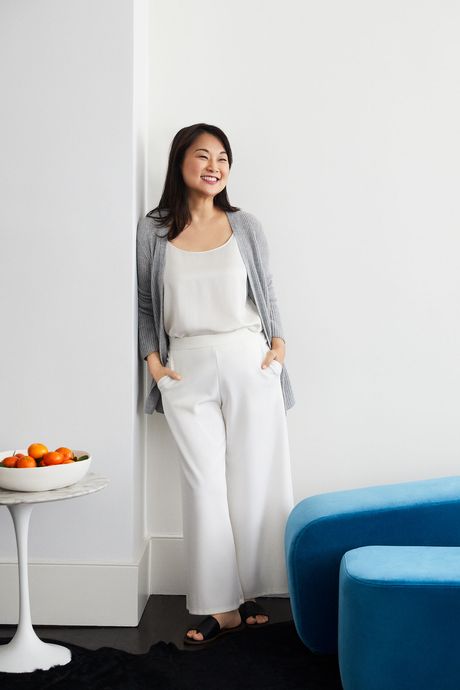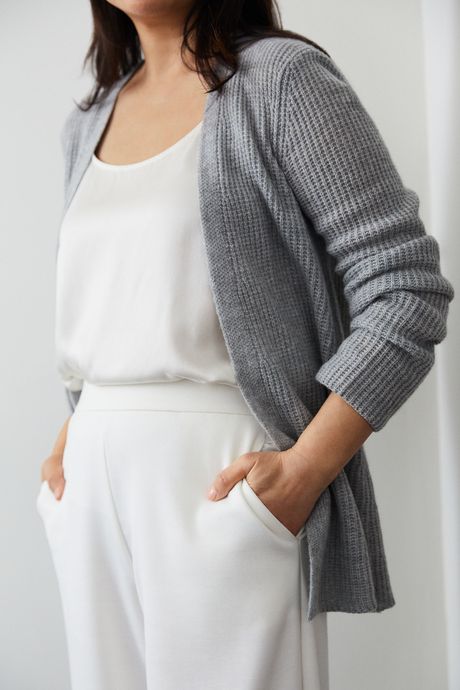 It's emotional seeing it all come to life. 
Huh: All design is emotional. You have an immediate reaction when you enter a space — it may be joyful and make you smile, or there's an ease and elegance that makes you feel peaceful. My role is to understand those emotions, and how to get clients and visitors to share those feelings with you. You're creating and curating an experience.
What have been the big learnings for you as you grow your business?
Huh: It's a moving target every day, marrying creative passion with the realities of running a business. Sometimes I need to put on my business hat, some days I need to dive into the creative. When I'm being creative, I need to tell the business people, I can't focus on this right now, let's meet on this later. It's like that in life. Sometimes you're a mom, sometimes you're a wife, a friend, a creative, a businesswoman. You have to give yourself the space to be all those things — but permission not to be all of them at once.
What's the role of mentorship in your career?
Huh: I've been lucky to know so many people, from [New York Magazine design critic] Wendy Goodman, who's been an incredible resource to me, to fellow designers who have supported and advised me. Even small bits of wisdom can be so powerful. I'll never forget the advice I received from a fellow designer: "Never look to your left, never look to your right, always look straight ahead at your vision." It's so true. Not only will you drive yourself crazy comparing yourself to others, but you start to absorb other ideas, and it dilutes your vision.
What's your style philosophy?
Huh: I need my clothes to be simple, elegant, stylish, and supportive. And comfort is important — I don't like my movements to be restricted, because what we do is fairly physical. As soon as I pulled on these black pants, I thought, "these are made by someone who understands a woman." You want to have a waist, but not feel squeezed in. There's ease of movement with the wide leg, but the proportion is fun so you feel stylish. Total comfort, but you don't feel like you're wearing your sweatpants. What more do you need?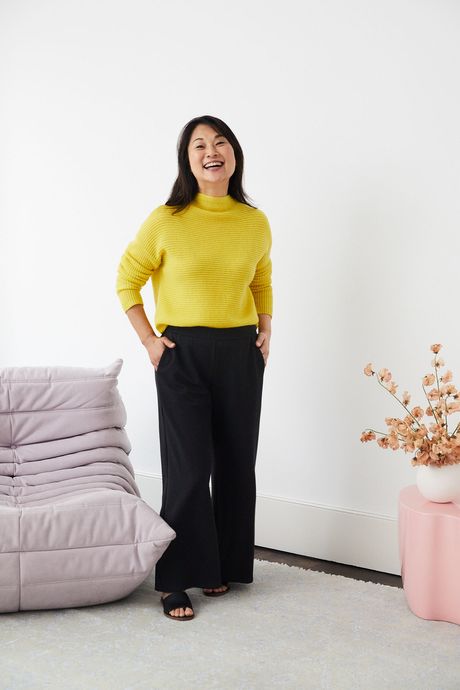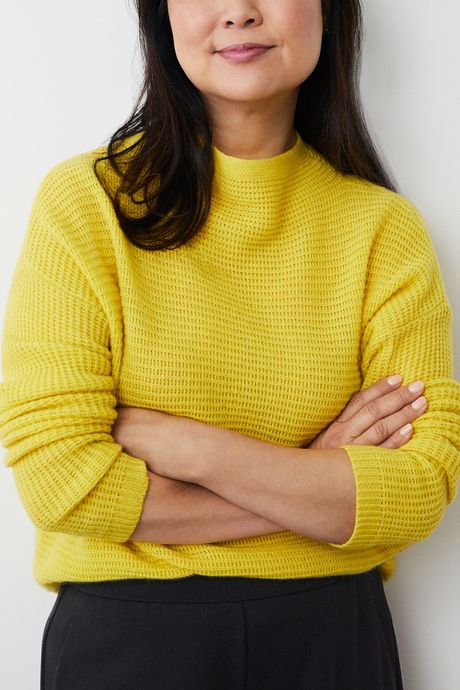 What role does sustainability play in your work?
Huh: We absolutely feel a responsibility to make things as durable as possible. We don't believe in disposable design, which has become so popular in our culture — buying things and planning to throw them away in 5 years. We always think long term, and encourage clients to do the same, which for us means intentionally investing in high-quality materials. It's the same with my style. Something I discovered later in life is, you always think you need to buy cheaper T-shirts and basics, but it's actually the opposite. Your basics are the pieces you want to invest in, because you wear them all the time! Get those fundamentals right, and you'll always feel good.
This advertising content was produced in collaboration between Vox Creative and our sponsor, without involvement from Vox Media editorial staff.