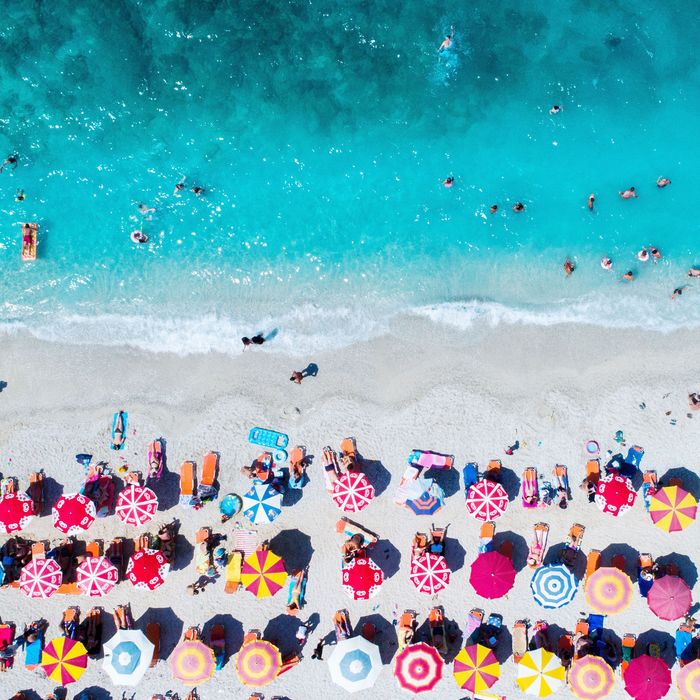 Photo: Getty Images/EyeEm Premium
We're committed to keeping our readers informed. 
We've removed our paywall from essential coronavirus news stories. Become a subscriber to support our journalists. Subscribe now.
In March, thousands of U.S. college students ignored public-health advice to practice social distancing to reduce the spread of COVID-19 and proceeded to go on their regularly scheduled spring breaks. At the time, a video of one shirtless young vacationer saying that contracting the illness would not stop him from partying went viral; he and other spring-breakers have since expressed regret. The U.S. now has the largest confirmed case count of COVID-19 in the world, with at least 188,247 people who have tested positive as of Wednesday.
Among these spring-breakers were a group of about 70 students from the University of Texas at Austin who chartered a plane to Cabo San Lucas, Mexico, in late March, despite public-health guidance to practice social distancing and avoid nonessential air travel. (Though the exact dates of the trip haven't been reported, it appears that most of the students returned around the same time that the White House announced it was closing the border with Mexico to any nonessential travel beginning March 21.)
The Washington Post reports that 28 of the students tested positive for the coronavirus upon their return. They join a growing number of spring-breakers who have tested positive for the virus, including five students from the University of Tampa and an unknown number of additional students from the University of Wisconsin at Madison who have also tested positive after taking separate spring-break trips in March.
The Post reports the students who tested positive are self-isolating and the others who went on the trip are being monitored for symptoms. While the majority of patients who have died from COVID-19 are elderly or those with preexisting conditions, younger people have accounted for a significant number of hospitalizations and some fatalities have been reported among them. A CDC report from March 19 found that in the U.S., nearly 40 percent of 508 patients who needed hospitalization were between 20 and 54 years old. And even if young people don't experience severe symptoms, they still risk spreading the disease to older and more vulnerable individuals.