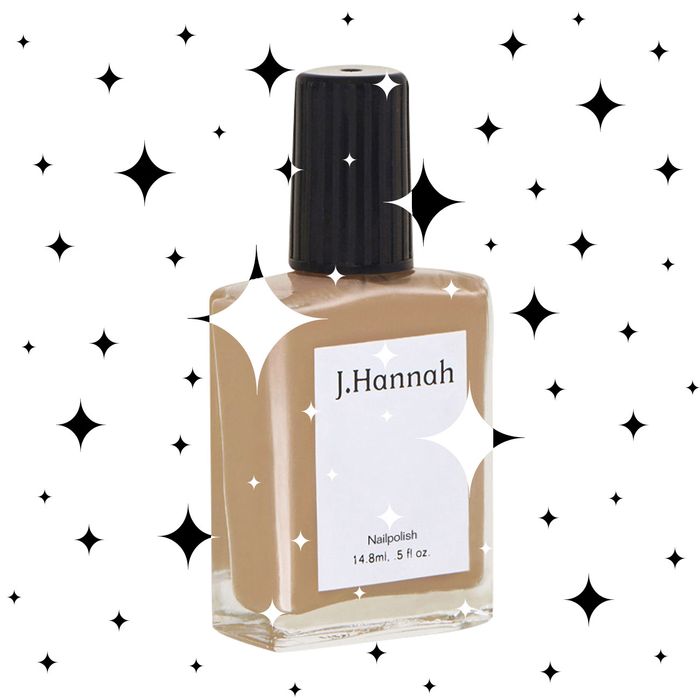 Photo: Courtesy of the Retailer
About a month ago, when most of us were still traveling, I went to Colorado for a few days of skiing. Optimistically believing that there might be a hot tub near my Airbnb, I decided it would probably be appreciated if I spruced up my feet — something I'd been too busy to do all winter. I soaked them, sloughed down their callouses and trimmed their nails, then painted them with a 7 Free polish from J. Hannah.
J. Hannah is Jess Hannah, an L.A.-based jewelry designer who created her collection of 18 shades "for the color-resistant," of which I am a rather staunch member. Though she mostly made muted tones, Hannah did add a shimmery pearl and a deep royal blue, which she calls Blue Nudes. The shade names speak to me as much as the shades themselves — Eames, Chanterelle, Himalayan Salt. There's even an Ikebana.
I chose Dune, her newest shade, a dark sand inspired by the films Lawrence of Arabia and The Sheltering Sky (hence its name). It also happens to be very similar to the color of my bedroom, which might explain why I find it calming and familiar. On my toes, I found it warmed up my pale feet. The polish's consistency is pretty standard, but the brush is perfect. Some polish brushes are too wide or dense for me, but with this thinner brush, the mishaps were few. So were the chips — Dune stayed on for a good two weeks. In fact, a month later, as I look down at my feet, my left big toe is still chip-free. I'm so impressed, I might start giving myself regular pedicures. After all, I think I'll have the time.
If you buy something through our links, New York may earn an affiliate commission.