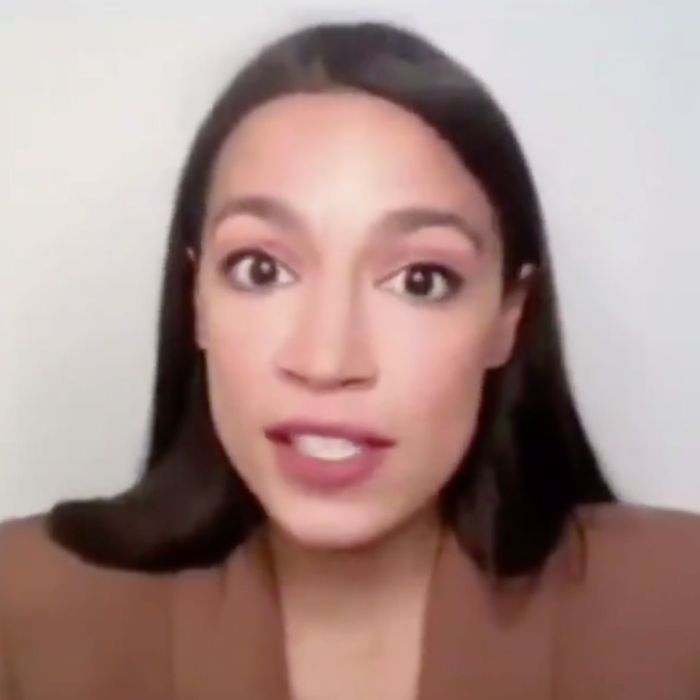 Rent is due on Friday. Yes, it's surreal to think that, in the midst of a global pandemic in which most of our routines have been upended by emergency crisis measures, paying rent on the first of the month is still something Americans are expected to do. May 1 will be the second time since states began shutting down and millions of people began losing their jobs that renters will have to look at their bank accounts and decide what basic needs they can afford in this moment: housing, food, medicine, child care — maybe some of these things, or maybe just one of them.
In New York City, where over half of residents rent their homes, housing-rights advocates and community organizers have been clamoring for Governor Andrew Cuomo to officially cancel both rent and mortgage payments while the coronavirus pandemic prevents millions of people from leaving their homes or going to work. In March, Cuomo enacted a 90-day suspension on residential mortgage payments and a 90-day suspension of evictions and foreclosures — but, as it turns out, these amounted to merely guidances for lenders, not mandatory rules. Progressive state lawmakers have proposed a three-bill package that would waive or suspend rent for individuals and small-business tenants and provide support for small landlords, but it has yet to be passed. The moratorium on evictions is set to end on June 20, when thousands of city renters could technically be forced out of their homes, with the end of New York's shutdown not yet in sight.
Thank goodness, for the umpteenth time, for Alexandria Ocasio-Cortez, who escalated the fight for a rent freeze on Monday.
In a call with housing advocates and tenants organizers, she publicly threw her support behind rent strikers, who are planning to withhold rent if the state does not enact a suspension this coming month. Ocasio-Cortez said she had already spoken to Cuomo in private, who had "picked up the phone" for her on the issue. But with May 1 looming, "if the next step is to now escalate and make these requests publicly, I am fine doing that." Strikers in New York are calling for Cuomo to cancel rent and mortgage payments for four months or the duration of the pandemic — whichever is longer. There are 57 apartment buildings with 1,814 tenants in New York participating in the strike, according to organizers with Housing Justice for All, with half a dozen other cities joining under the hashtag #CantPayMay.
"People aren't striking because they don't feel like paying rent. People are striking because they can't pay rent," Ocasio-Cortez said on the call. "You cannot coerce someone into doing something that they cannot do. There is no money in the bank. People need to feed their kids." She has also signed on to co-sponsor a bill proposed by fellow "Squad" member Ilhan Omar, which would provide federal legislation to cancel rent and mortgage payments until the national emergency is lifted.
On Tuesday, AOC reiterated her support, saying that news outlets should cover the rent strikes as much as they covered the protests earlier this month, in which people in several states gathered in defiance of the stay-at-home orders put in place to protect them — or, as she put it, people "demanding we risk workers' lives for a root touch-up." It was a reminder that she represents one of the places hardest hit by the coronavirus — not just in the country, but in the world. "Ask what Congress is doing to protect ppl from foreclosures + evictions," she wrote. "Just a thought!"