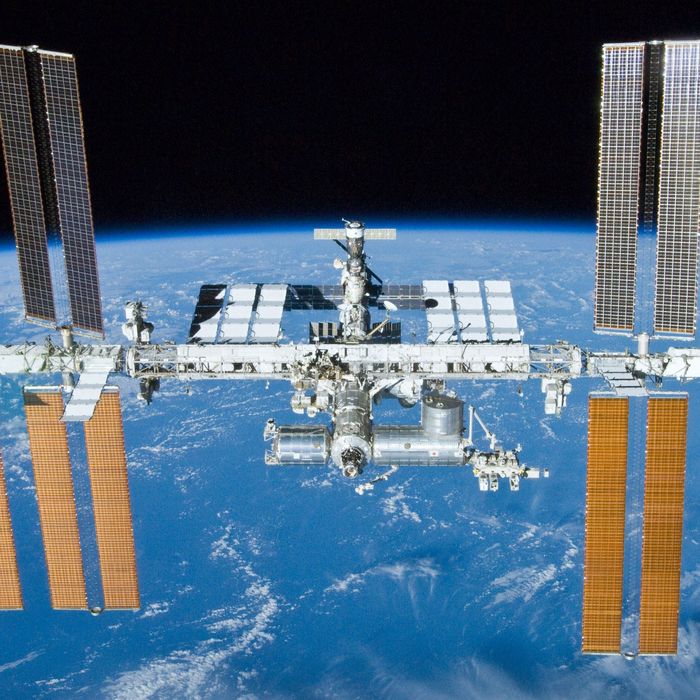 International Space Station.
Photo: NASA/Crew of STS-132
If I were an astronaut who had spent the past seven or so months hanging out in space and was instructed to come down right this instant, I would simply refuse. Return to a world battling a deadly pandemic and facing deep economic downturn? Hmm, no thank you.
But three astronauts who have been living on the International Space Station apparently thought differently, and chose to return to Earth. At approximately 1:15 a.m., astronauts Jessica Meir, Oleg Skripochka, and Andrew Morgan landed in Kazakhstan after completing their space missions, United Press International reports. Meir and Skripochka had spent the past 205 days in space, during which they traveled 86.9 million miles; Morgan had been in space for 272 days.
In a live broadcast from the ISS last week, Meir acknowledged that she was struggling to fully grasp how much the planet has changed since she left it last September. "It's a little bit difficult to believe that we are truly going back to a different planet," she said, calling the whole thing "surreal." Upon de-boarding this morning, the astronauts were reportedly greeted by ground crews wearing surgical masks.
I guess on the upside, spending nearly a year in space is probably as good a preparation for a future of social distancing indefinitely as anything.