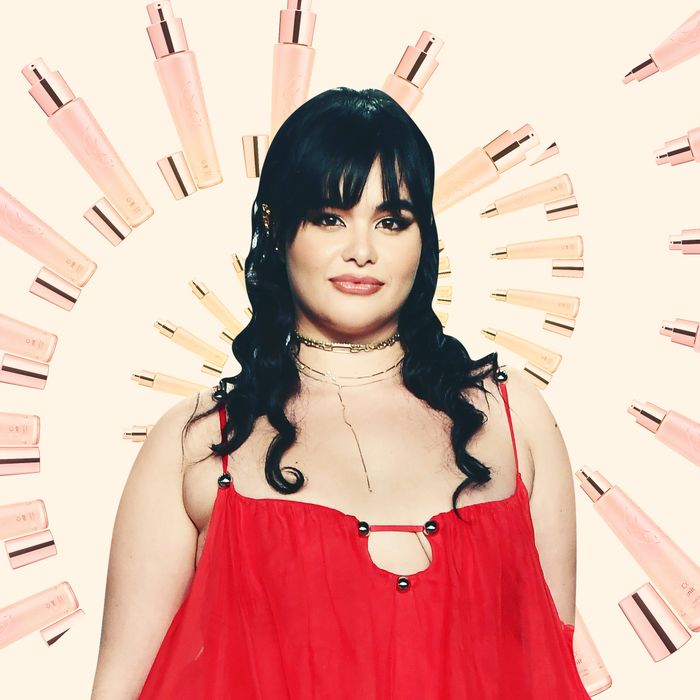 Barbie Ferreira
Photo: Getty Images
Scientific studies confirm that, of all the senses, smell offers the best recall. In Scent Memories, the Cut asks people about the scents they associate with different times in their lives.
Next up is Barbie Ferreira, model, Euphoria star, and recently crowned Becca Cosmetics spokesperson. As the beauty brand's first-ever celebrity face, Ferreira launched her first-ever makeup collaboration: Love, a limited-edition shade of the new head-to-toe Ignite Liquified Light Highlighter. Full of pearlescent shimmer, Love also comes with an escapist scent of juicy pineapple, fresh coconut, and orange-flower notes. The Cut recently caught up with Ferreira to talk sage, breakfast burritos, and the benefits of a beat face in self-isolation.
My first scent memory is: Probably kindergarten — crayons, and pencil shavings, and that elementary-school kind of smell.
Happiness smells like: When you can tell the seasons are changing. It's like an early summer night, or an early spring morning right after winter, when everything starts becoming warmer — especially on the East Coast, because now I live in L.A. and it's pretty much always warm.
Love smells like: Faded perfume, which is what I always associate romantic love with.
Friendship smells like: When you get a whiff of a really good rose or something, when you're walking down a garden. That beautiful, intriguing smell of a flower … Dude, that's abstract, I'm sorry [laughs].
Heartbreak or loss smells like: An icy wind. You know when it gets really, really cold, and it's just very icy, but very clear and painful at the same time? You know, that … cold … smell. [Laughs.] My poem right now.
The most comforting smell is: This is a little controversial, but it's my mom's cigarette-smoke smell, basically. Everyone I grew up with smoked cigarettes; I don't know, but now it's a weird comforting, maternal smell to me — the combination of my mom's cigarettes and her perfume. It smells like home.
My ideal vacation would smell like: Coconuts and papaya, my favorite.
A smell I love that other people don't: Things that you burn, like sage and palo santo. I know a lot of people like them, but I personally know a lot of people who have an aversion to it, including my own mother and my friends, but I can't get enough. I burn little sages all the time.
My home smells like: Rose and eucalyptus, pretty much. I also have an oud candle, so it smells like a nice mixture of those three.
The last thing I smell before I go to bed is: Eucalyptus, because I spray eucalyptus spray on my pillows, continuing the whole eucalyptus trend.
The first thing I smell in the morning is: Usually a good cup of coffee, because my partner tends to wake up earlier than me, and sometimes, unfortunately, a little whiff of a cat. Having two cats, the mornings really tell you when things are happening.
I smell like: Right now, I smell like both a breakfast burrito, because I've been making a lot of those in the mornings, and like makeup that I put on. I have on the Becca Ignite Highlighter in Love, which kind of smells like vacation. It's a pineapple-y, beachy scent. I've been doing my makeup at home, not most days, but definitely every once in a while, while wearing cute things on the top half only, sweatpants on the bottom, and trying to continue life. Today I'm going to shoot some video stuff, so I'm prepped with a little makeup, and I feel very different from my usual Animal Crossing outfit, which is just me with my hair in a bun; a very tiny bun, because I have a very weird haircut right now. So it's either that or I do a little face beat so I can feel cute for the day.
If you buy something through our links, New York may earn an affiliate commission.