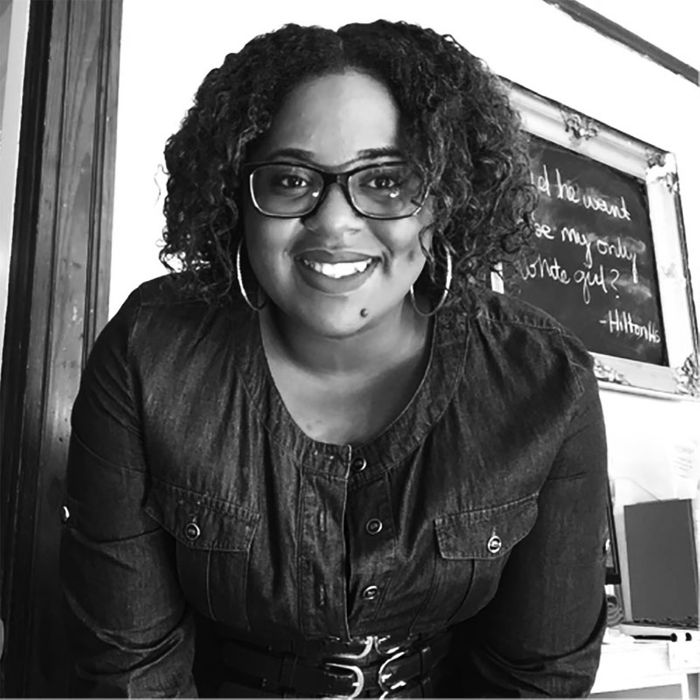 Photo: Rana Zoe Mungin/ wellesleyunderground.com
Rana Zoe Mungin, a 30-year-old teacher from East New York, died on April 27 due to complications from the coronavirus. She had been on a ventilator at Mount Sinai Hospital. But more than a month earlier, she reportedly tried multiple times to get treatment for what she feared were coronavirus symptoms, and was turned away. On March 20, she called 911, unable to breathe, and was taken to the hospital. She passed away less than six weeks later.
Mungin's death, and what she went through to receive care, serve as an agonizing, maddening illustration of how current gaps in our health-care system are overwhelmingly affecting black Americans, and how the pandemic amplifies existing inequities. According to the most recent data, of the deaths that have been counted so far, the rate of death for black New Yorkers is 127.1 per 100,000. For Latinos, it's 114 per 100,000. Among white and Asian New Yorkers, those numbers are almost 50 percent lower. More of the city's black residents are likely to live in poverty, encounter financial barriers to testing, and suffer from preexisting health conditions, all of which make them more susceptible to both contracting the coronavirus and lacking access to medical attention. Black women in particular are impacted by implicit racial bias when seeking care, regardless of income status. They more often report being dismissed or ignored by health-care professionals — another barrier to getting proper medical attention.
Mungin first started feeling sick on March 12, her sister Mia, a registered nurse who works in home health care, told PIX 11 last month. She went to the hospital on March 15 with shortness of breath, fever, and cough, all of which are officially on the CDC's list of the most common coronavirus symptoms. Instead of being tested, Mia told PIX 11, Mungin was treated for an asthma attack and received a shot for her headache.
Back at home in Brooklyn, Mungin's condition worsened, and on March 19 she called 911. According to Mia, one of the EMTs "insinuated she was having a panic attack," as Mungin repeated "I can't breathe." They again administered her an asthma treatment. After arriving at the hospital for a second time, Mia says Mungin left after a doctor told her family that her lungs were clear, and that they weren't going to test for the coronavirus because "we don't have enough tests." One day later, Mungin was on a ventilator at Brookdale Hospital, unable to breathe on her own.
Mia tweeted gut-wrenching updates about Mungin's ordeal as she lay in her hospital bed. After several public appeals by family and friends, Mungin was eventually transferred from Brookdale to Mount Sinai for specialized treatment. Her condition seemed to be improving before it suddenly declined. "She fought a long fight but her body was too weak," Mia wrote on Twitter on Monday. Mia told NBC that she has asked four times to be tested for the coronavirus herself, but "was never approved," and that doctors have told her they assume she has it as well. She says she already lost another sister 18 years ago to respiratory illness. "Stars on TV with no symptoms get tested, no problem," Mia told the Appeal. "But if you're poor, you can't get tested unless you're nearly on death's door."
In addition to teaching social studies at a Brooklyn charter school, Mungin was a writer. She attended Wellesley College as an undergraduate and received her MFA from the University of Massachusetts Amherst. Diamond Sharp, a fellow writer and friend, wrote on Twitter that Mungin was "an incredible friend with an incredible mind and talent." Another friend and classmate, Mimi Maciel, wrote online that Mungin "died not only because of COVID, but because we live in a world that is racist and anti-black … We know that Black people are dying at disproportionate rates. This cannot be left out of the conversation."
Experts fear that coronavirus deaths are being dramatically undercounted in New York, where the official toll already stands at over 16,000 people. The Black Institute, an advocacy group, is calling for Mayor Bill de Blasio to fund an independent study of the racial disparity in coronavirus rates so that the gaps in cases can be addressed. "We are a city in which minorities are the majority," said Black Institute president Bertha Lewis last week, "and we still get undercounted and underreported whenever something like this occurs."
Mungin was at work on a novel she described as set in East New York and inspired by her own life. In a recent interview with alumnae blog Wellesley Underground, Mungin had advice for black, brown, and poor writers considering attending university programs that would likely ignore their needs: "The most important thing you can do," she said, "is make the commitment to take care of yourself. No one else will."