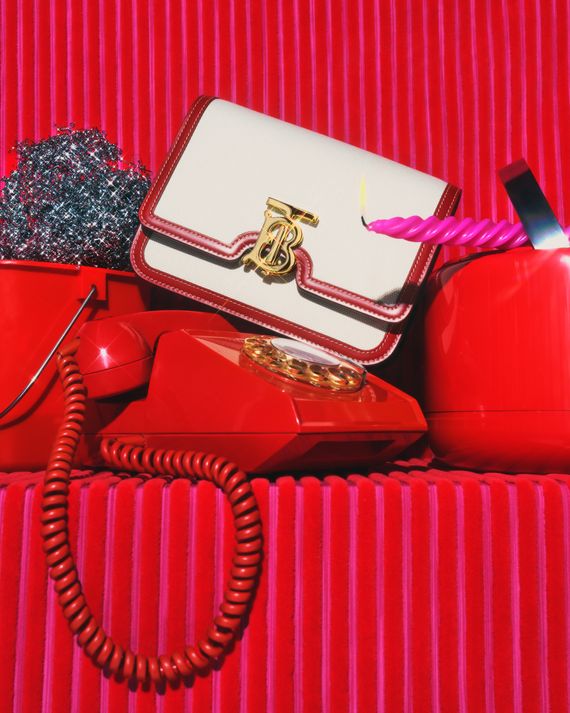 Did you know that Mr. Burberry's first name was Thomas — as in Thomas Burberry, the founder of one of Britain's largest clothing brands, and, it also turns out, the inventor of gabardine? Because I did not.
I learned this fact after gazing at one of Burberry's new canvas "TB" bags, pictured above. As you can see, the shiny gold initials are hard to miss. At first, I assumed they had something to do with the brand's relatively new chief creative officer, Riccardo Tisci. Tisci-Burberry, perhaps? But no. The bag is an homage to the brand's history, and in more ways than one.
British lords looking for waterproof sportsman clothing were some of Thomas Burberry's early customers, but the brand's famous lightweight trench coats were actually born out of a request from the British War Office during WWI. So the brand's DNA has both a sense of elegance and one of practicality. The canvas material used for the TB bag seems to be a nod to the latter, while the leather trim and giant gold monogram reference the former.
Shop the story