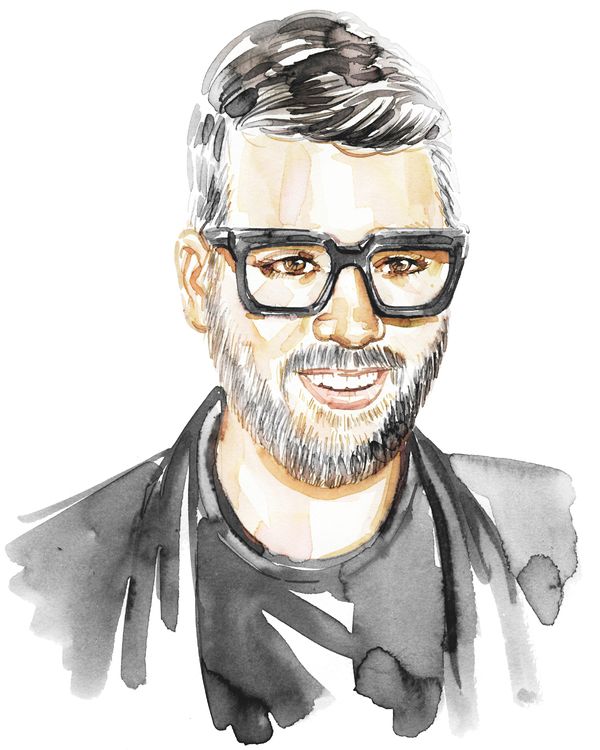 Brandon Maxwell.
Illustration: Samantha Hahn
Brandon Maxwell is the kind of person who's always busy. Before the coronavirus pandemic hit New York, he was designing four collections a year for his namesake fashion label and spending his "spare time" as a judge on Project Runway. And the crisis hasn't really slowed him down. Maxwell almost immediately sprung into action, switching his efforts to producing PPE (personal protective equipment) for medical workers on the front lines. He also donated three wedding gowns to brides whose wedding plans were drastically altered. At home, he's still staying busy, but is also embracing some downtime with his dog and fiancé. Below, Maxwell shares how he's carrying on.
Keeping a routine: A schedule has been really crucial for my mental health. I wake up and clean the house first, then I start with a daily video chat with my team, followed by a live Instagram with designers all over the world who want to show their work and have a conversation. I then make myself lunch and work on emails for three to four hours before my next team video chat at the end of the day. I've been ending my days by doing a Peloton class and cooking a new recipe each night, both of which are new for me. I am getting better at the Peloton, but unfortunately my cooking has not improved.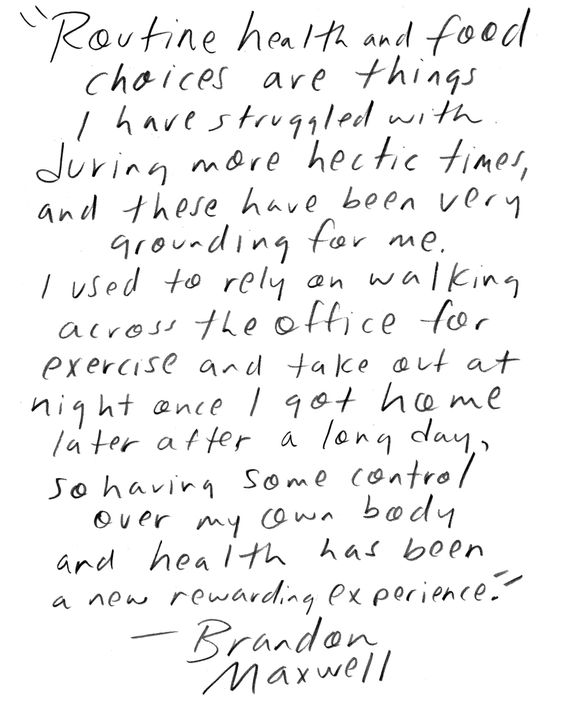 Eating healthy: We have been making our own breads and growing our own sprouts and herbs, so that's been an interesting challenge. Routine health and food choices are things I have struggled with during more hectic times. I used to rely on walking across the office for exercise, and takeout at night once I got home later after a long day, so having some control over my own body and health has been a new, rewarding experience.
Embracing downtime: At night, I have been watching one new episode of a TV show and spending quality time with my fiancé and my dog. Right now, we're watching Little Fires Everywhere.