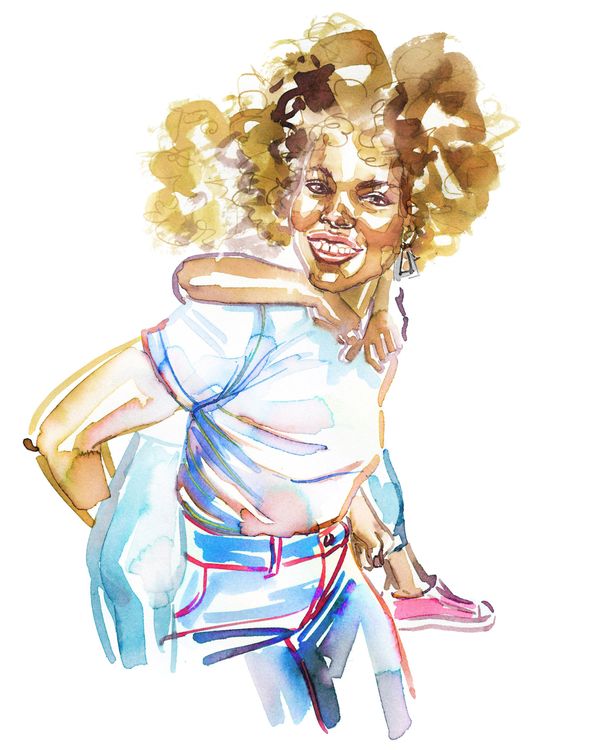 Illustration: Samantha Hahn
Brooklyn native LaTonya Yvette writes about motherhood, style, and beauty on her eponymous blog. She's the author of an essay collection, Woman of Color, and the mother of two children, ages 5 and 9. Since social distancing began, she's been trying to navigate life with kids at home while keeping her site feeling relevant and real. Recently, she's written about finding joy in her closet, celebrating Easter in quarantine, and feeling compelled to document this moment with her camera.
Below, she talks to the Cut about three things that are helping her stay sane while sheltering at home.
1. Asking for alone time. I've been very vocal with my kids about the fact that I need time alone. I just do. I need time to process. I need time to reset, now more than ever. That may sound like it involves all the wild and beautiful things I used to offer myself as a form of self-care, but it's more like the grains of life — the tiny, tiny things.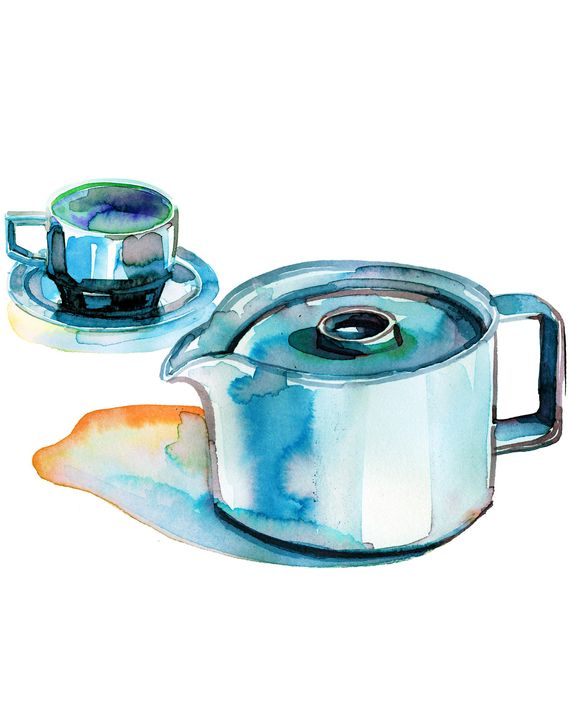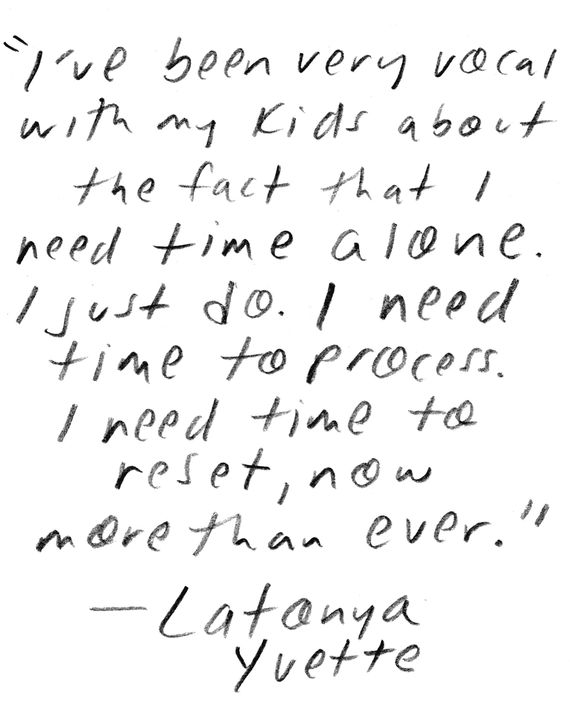 2. Focusing on small pleasures. Lately, I've been making coffee every morning. It's like a ritual before my children wake up. I drink warm water with lemon and let that sink in. Then I start at the coffee. I actually wake up looking forward to it. It reminds me a lot of the newborn baby days — how little moments were these huge celebrations. For so long, I've been supporting my local cafés, so I think in many ways, I lost that deep connection with making my own cup of coffee and just taking a moment to drink it while it's hot. And unabashedly going for the second cup afterward if I am craving it.
3. Maintaining a nighttime routine. I tidy up every single night, no matter how exhausted I am. It's just really nice to play music and light a candle while cleaning. I love it. And it makes morning coffee even better. I climb into my bed with a Yogi tea after all of it. I need my morning and my night routine as things my mind and body get to look forward to, and find comfort in.