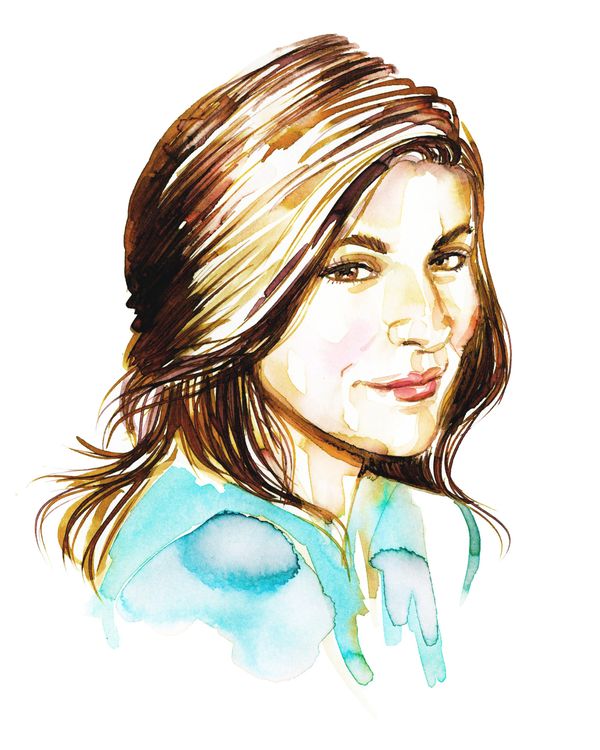 Illustration: Samantha Hahn
Nilou Motamed is a recurring judge on Top Chef and the former editor-in-chief of Food & Wine magazine. About a month ago, dire emails from friends in Italy gave her early indication of how bad things might get in New York City, but nothing could prepare her for what was to come. Since then, she's watched the food and restaurant industry go into crisis mode and seen those around her fall ill. In late March, she lost a friend, chef Floyd Cardoz.
Feelings of "helplessness and heartbreak" are setting in, Motamed says, but life goes on. Below, she talks to the Cut about three things that are helping her get through each day.
1. Constantly cooking. A friend forwarded me an article about grief — how we may not even realize we're feeling it already. You're grieving the loss of certainty, predictability, and control. I think that's why we're spending so much time cooking — it's a way to reclaim that.
Our friends in the restaurant business have been hit hard by this, so we're trying to support them with takeout orders as well as outreach via SaveRestaurants.com. Meanwhile, I'm pulling out stacks of cookbooks from my favorite chefs. Tonight, I'm making Mike Solomonov's soul-nourishing mujadara from Zahav: basmati rice, lentils, warming spices, and caramelized onions (the more the better). Everybody I know is baking bread, cooking lasagna, leaving no carb behind — in our nightly group Zoom chat there's some dark humor about the "quarantine quarenta." I used to loathe video chats, but I'm finding myself grateful for those 20-minute bursts of quasi-normalcy.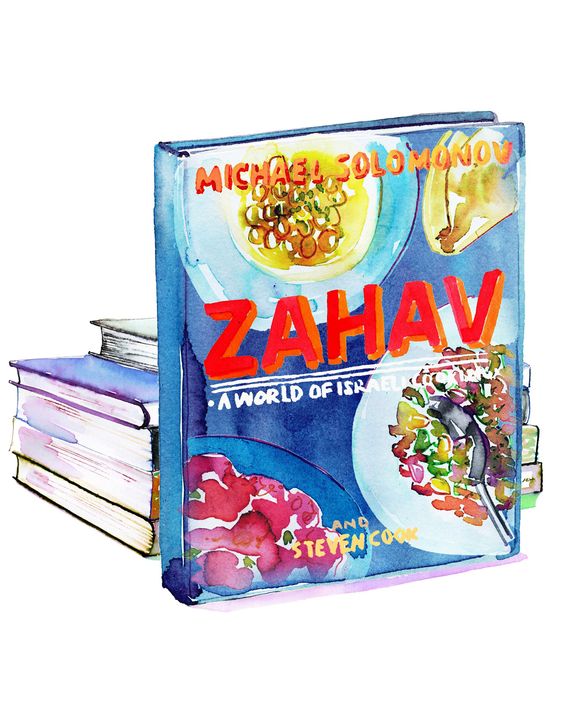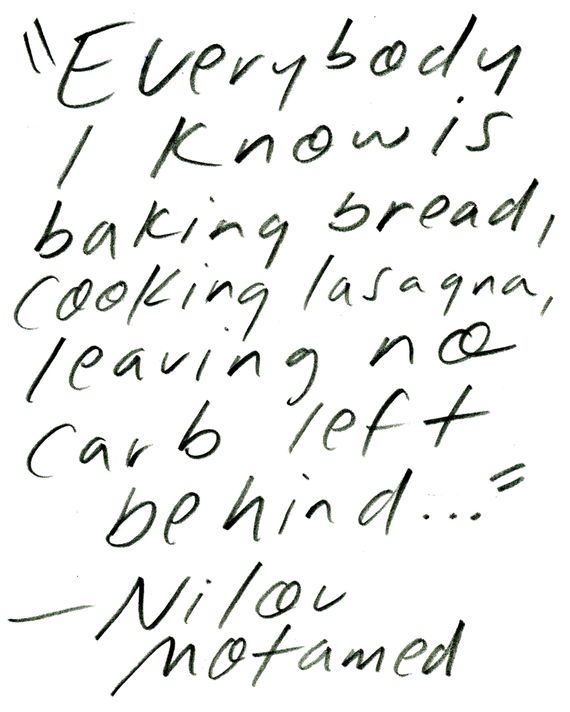 2. Turning off the news. At first we kept the news on all the time, trying to keep up. But the deluge of shittiness got so demoralizing that we had to hit pause. Now we play music all day: lots of funk and soul and Afrobeat, and as much old-school reggae as we can mainline.
3. Congregating online. Questlove's DJ sessions on Instagram have been such a balm. Like, Oh, right: joy! I remember this. It drove home how much I miss the crush of strangers in a room together. In New York, we spend so much time complaining about crowds — on the F train, at bars, at Trader Joe's — that you never expect to miss them.