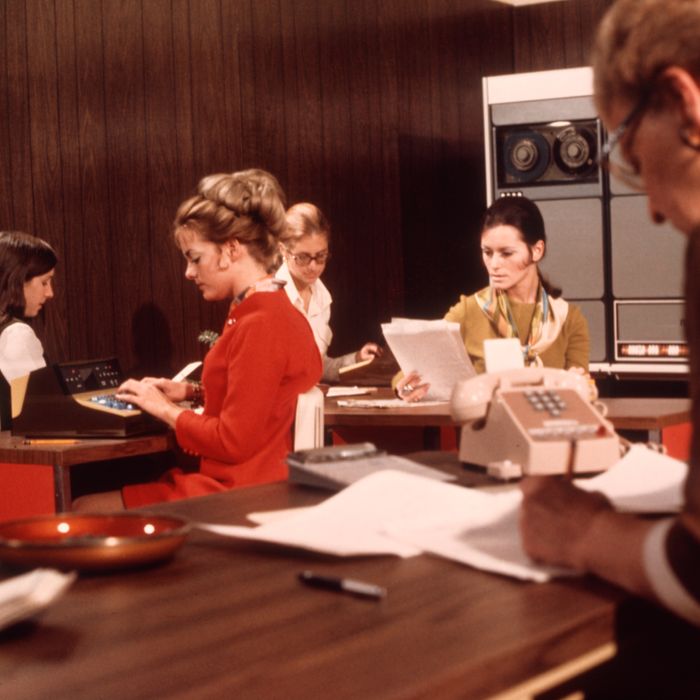 Two weeks before lockdown, I moved into a place by myself for the first time since I was in graduate school. I was really excited to have my own apartment — one where my roommates' tastes wouldn't dictate what I could and couldn't hang on the walls and where I could have emotional breakdowns to Joni Mitchell's Blue at any hour of the day, sans judgment.
It's not that I mind being solo per se, but when I made the choice to get my own place, I had anticipated my usual routine of going into our office everyday. Working from home felt like a rare treat, something I allowed myself sporadically when maybe I had stayed out too late watching Drag Race at a bar on a Thursday night. I figured that most of my days I'd be at my desk, in our open plan, indulging in that slightly batty feeling of coming up for air from a Wikipedia K-hole about Brad Pitt's career trajectory, or an unhinged conversation about breakups over a huge box of Valentine's chocolates when I should have been answering emails.
Back when working from home every once in a while was a novelty, I found loads of distractions. I could take a break to go get a breakfast sandwich from Dunkin' Donuts. I could scroll through Twitter for stories. Did I have a sudden urge to reorganize my DVDs? Sure, why not as long as I was being otherwise productive!? But working from home for over a month now has required me to erase the distractions that I would normally have embraced. One of the few distractions I allow myself during the work day includes rescuing my Roomba (I call her Diane — she is my new work wife) from the place where she always gets stuck under the couch. Checking the mail daily isn't so much a distraction as part of my routine, but now if I get a package, I simply put it to the side like a treat for the end of the day — something to mark the difference between the hours. The things that I would have normally considered distractions on a weekday aren't distractions at all, they are what I now call "existence tasks," or activities that pepper my weekend to-do lists, like "organize closet" and "clean sinks." These distractions are no longer distractions, but activities that help differentiate the days.
I now realize that I do better in an office, where there's always something to happily distract me. When I am down to the most annoying tasks on my to-do list, there's always something to make me feel like I can kick a task 15 minutes down the schedule. At home, it's just me and my list. I can't turn around and compliment my work wife on her new glasses. I can't read aloud to Emilia from a new celebrity poetry book or collectively obsess with Stella over Harry Styles and his pearl necklace. I miss doing a lap around the 21st floor, popping in at desks of friends in other areas just to say hello and check how their day is going, and I miss planning where we're going for happy hour. As it turns out, the office distractions were a big part of the fabric of my life — my socializing, my creative release, and a significant contribution to my overall happiness. I can't wait to get back to the distractions of the office.
In the meantime, anybody want to Zoom? Yeah, me neither.