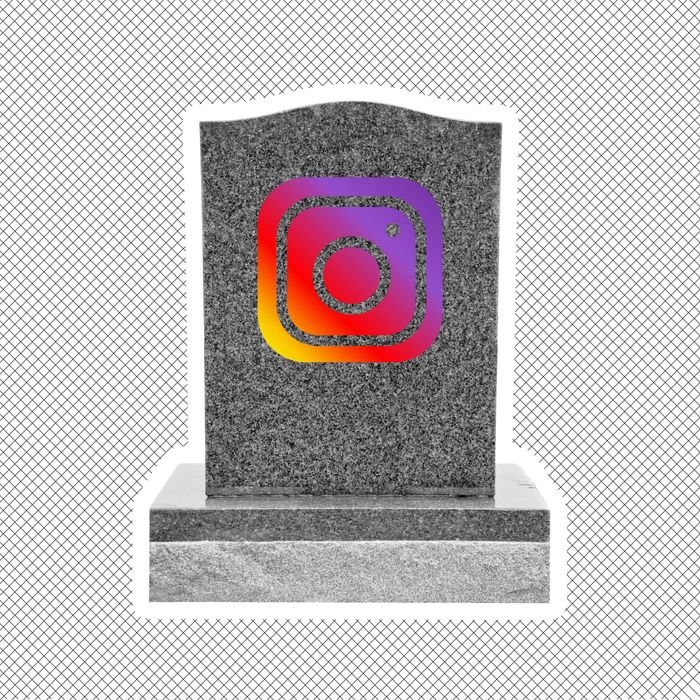 Photo-Illustration: iStock/Getty Images
Instagram is keeping up with the times, by which I mean becoming ever more bleak.
On Wednesday, Buzzfeed News reported that the social-media company is hastening production of its memorialization feature, a "Remembering" banner placed beneath a deceased user's name to signify that they have died. The feature has reportedly been in the works for a while but is being rushed out because of the coronavirus pandemic.
Liz Crenshaw, a spokesperson for Instagram, told Buzzfeed News, "We've been working on these updates for some time, though this is one — among others — that we've accelerated in light of COVID-19 to help support our community during a difficult time." These additional features include Co-Watching, a tool Instagram began rolling out last month that gives users the option to view Instagram posts with their friends while they're video-chatting.
Researcher Jane Manchun Wong was reportedly the first person to discover that Instagram is testing a memorialization feature, the details of which have yet to be announced. It's not clear when the feature will be made available to users.
Under Instagram's current policy, family members can submit a formal request to have a dead person's account locked, preserved, and capable of receiving DMs which no one reads. Facebook, which owns Instagram, has had a memorialization feature for a long time and since 2015 has permitted its users to name an "heir" to their account, who will be entrusted with the management of their profile when they die.