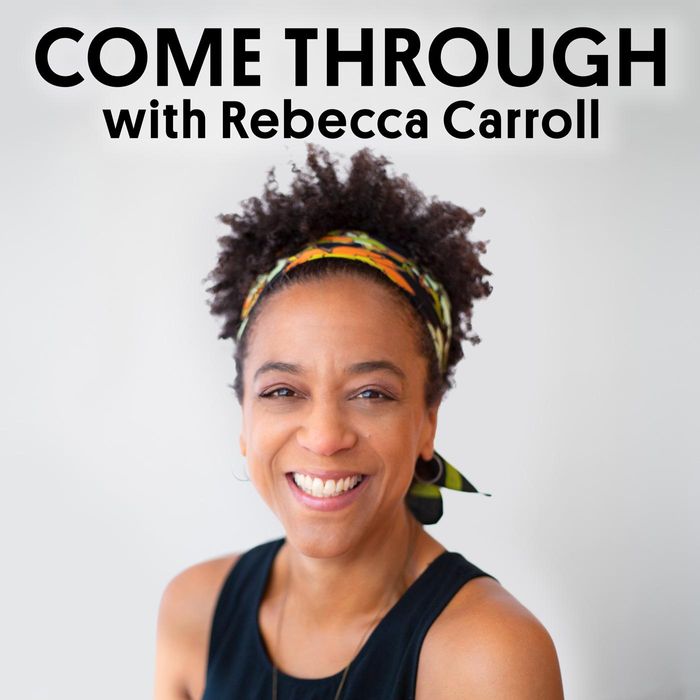 Photo: Rebecca Carroll/WYNC
If you're looking for a new podcast to fill your extra waking hours, cultural critic Rebecca Carroll launched one this week: Come Through came out yesterday on WNYC; it features interviews with "great thinkers, writers, and artists about faith, representation, white fragility, and how it's all playing out in 2020." As Carroll pointed out in an interview with WNYC's All of It, a podcast about race is as crucial as ever in the midst of a pandemic:
Disaster and crisis tend to bring race and racism to the fore. With the coronavirus pandemic, we're seeing an uptick in anti-Asian-American racism in the same way that Muslim folks — or people that appeared Muslim — were targeted following 9/11. It really comes down to who has access, whose lives matter and deserve priority, in very specific and structural terms: who can afford to work from home, who has access to health care, whose lives will be respected, really, largely based on how they look.
And she's right: Two weeks ago, the FBI warned of a potential surge in hate crimes against Asian-Americans; this has since played out in gruesome and harrowing ways. Meanwhile, the New York Times reports that the coronavirus is infecting and killing black people in the U.S. at disproportionately high rates.
The first two episodes of Come Through were released yesterday. The first is Carroll's interview with epidemiologist Dr. Camara Jones on how racism impacts the health of people of color. The second is with Bishop T.D. Jakes on keeping faith in a crisis. Listen to them wherever you get your podcasts.