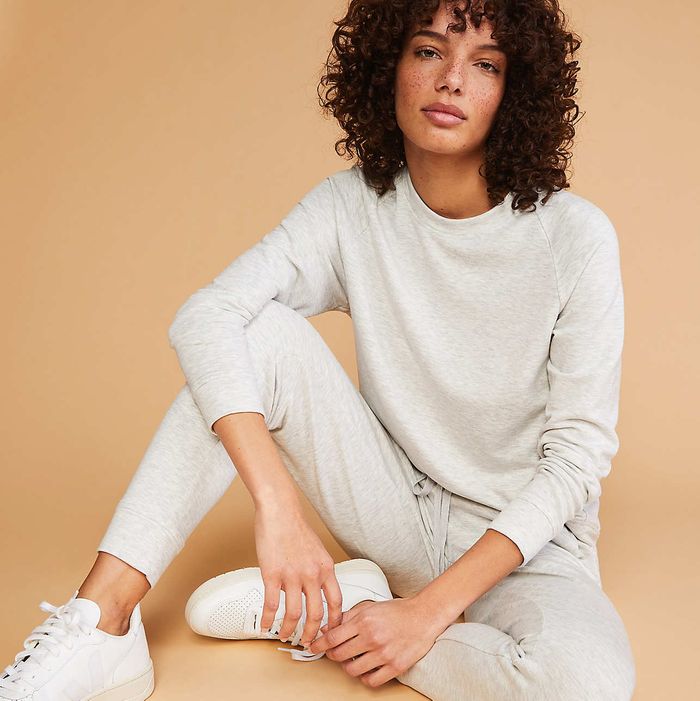 Photo: Courtesy of Lou & Grey
If we're all going to be home for a while, we might as well get comfortable. Indoor clothes were a thing way before the coronavirus pandemic, and there are a bazillion great options out there now, from classic Champion sweats to cult-favorites like Entireworld to über-luxe versions that could cost a month's rent. We tried on a bunch of them this winter (a simpler time), but personally, the one I can't seem to change out of is by a brand called Lou & Grey. It's the softest one I own.
I like this sweatsuit because it feels expensive, like a really nice French butter, but looks completely normal. I probably wouldn't be able to pick it out of a lineup the way I would brightly colored ones from Entireworld (which I also own and love), but that means I can wear it every single day and no one will notice. I can also throw it in the dryer, which I can't with my Entireworld one, and I generally don't feel precious about it, which is how I want to feel in a sweatsuit.
Really, though, it's insanely soft. I find myself saying "Seriously, touch this" to everyone I encounter (so … just my roommate, who wants one now too.) The brand also sent me a shorts version, so that I truly never have to take it off, even when it gets warmer out. Try it for yourself below.
If you buy something through our links, New York may earn an affiliate commission.