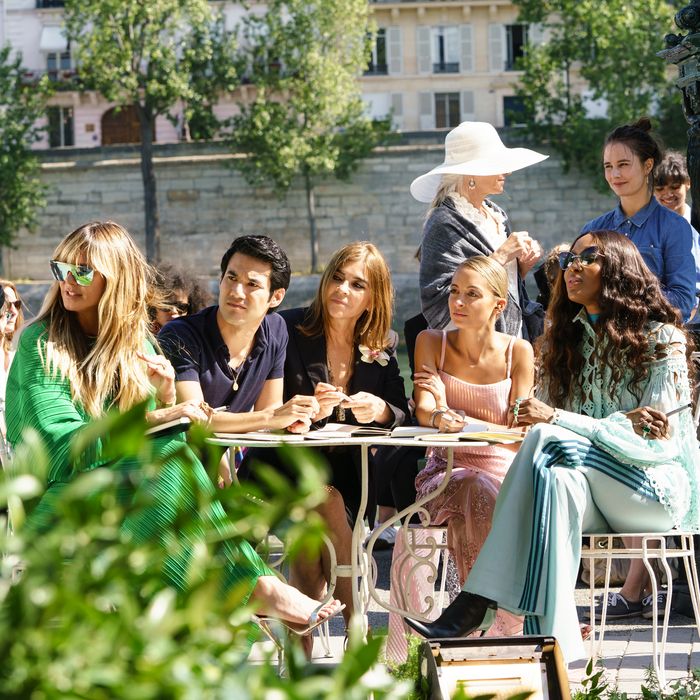 From left:
Heidi Klum, Joseph Altuzarra, Carine Roitfeld, Nicole Richie, and Naomi Campbell.
Photo: Amazon
Two heads are better than one, at least if they work well together. That's why the fashion industry loves brand collaborations — with artists, other designers, and even athletes. As Tim Gunn puts it, a collaboration "can bring in a new audience and cut through the noise." So for its third episode, Amazon's fashion reality show Making the Cut pairs up its ten remaining contestants.
The challenge this time around is to create a three-look mini collection for a runway show on the banks of the Seine. (The show was, of course, filmed in the Before Times.) Two of the looks must be runway-focused, while the third should be an "accessible" look to be sold on Amazon immediately after the episode. Since this is reality television, designers with opposite points of view are forced to work together to amp up the drama.
For instance, one cheery woman whose designs are more feminine gets paired with an edgy, streetwear-inclined designer who primarily works with leather (and gets visibly turned on after a deep whiff of the material). Another pair, self-dubbed "Papi and Bébé," consists of the oldest and one of the youngest contestants. The former has a sophisticated minimalist approach, while the latter's aesthetic is kooky and avant-garde (in the second episode's haute couture challenge, he created what could be best described as a dress for an alien made of giant donuts). They're the most lovable of the bunch.
As the episodes go on, one thing has become clear: I love watching Naomi Campbell criticize designs she doesn't like. Does that make me terrible? Watch the show here.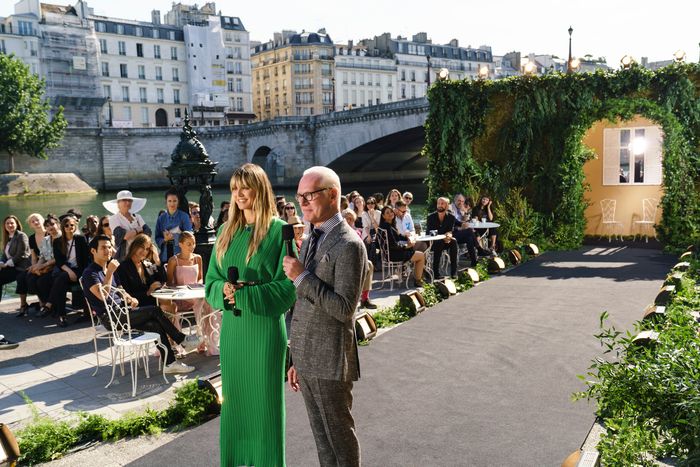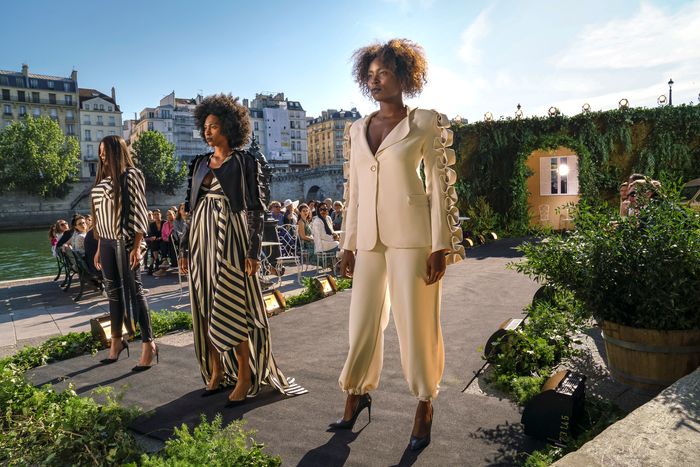 If you buy something through our links, New York may earn an affiliate commission.