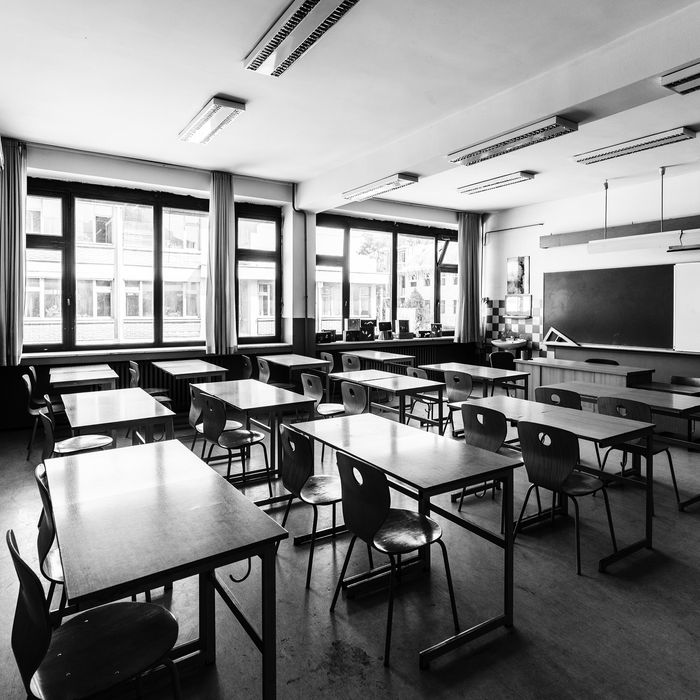 This week, Washington Post reporter Robert Klemko shared a grim statistic on Twitter: Last month was the first March since 2002 that there wasn't a school shooting in the U.S., a rather limited accomplishment given that schools across the country were closed that month in an attempt to prevent the spread of the coronavirus.
Even this highly conditional milestone comes with numerous caveats. Firstly, as Klemko notes, there was a close call in March 2002. According to data compiled by the National School Safety and Security Services, that month a 13-year-old boy in Carmichael, California, brought a 22-caliber gun and 50 extra bullets to school but was subdued by a school resource officer before he could pull the trigger. And as CBS News reports, there were seven shootings that took place on school campuses in March of 2020 — including one that took place between adults on a high school football field over a weekend and two that happened on college campuses but in which no students were involved — but none of them "fit the typical description of a school shooting."
This news comes as gun sales across the country are skyrocketing amid the pandemic. Adventure Outdoors, a store in Smyrna, Georgia, that advertises itself as the nation's largest gun store, told CBS News that its sales are up 400 percent this year, with its biggest sellers being shotguns, AR-15 semi-automatic rifles and 9-millimeter handguns. Eric Wallace, the owner and manager of Adventure Outdoors, said customers told him they were buying up guns for protection and for fear of the unknown.
This uptick in such sales has worried a lot of gun control advocates, like Guns Down America executive director Igor Volsky, who tweeted on Monday: "When this pandemic ends and we emerge from this physical distancing reality, the guns will remain."