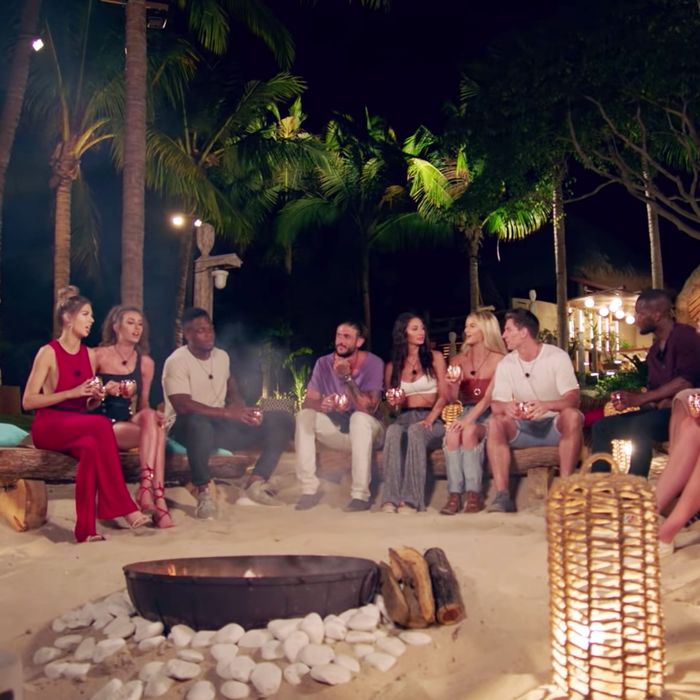 You'd think Netflix might give us some time to recover after the beautiful nightmare that was Love Is Blind, but this month it's releasing a new reality dating show called Too Hot to Handle, and its premise, if you can believe it, is even more bananas.
The show, per a press release, brings "ten young, hot singles from around the world together in a tropical paradise for what they think will be the most exotic and erotic summer of their lives — but there's a twist."
The twist is that they only get the $100,000 in prize money if they don't touch each other: "No kissing, no heavy petting, and no self-gratification of any kind. With every slip, the prize money goes down." An Alexa-like device named Lana is the sex cop, and with every slipup money is deducted from the group's cash pot.
The trailer shows the singles — dubbed "serial swipers," who have trouble making deep connections beyond casual hookups — partying and posing in the first 24 hours of their retreat. Everyone is aggressively hot, but none of them yet know that a sex ban is on the way. After Lana drops the news, they appear shocked but not necessarily less inclined to hookup — according to the following montage of contestants saying things like "Everyone is so horny!" and "We just want to rip each other's clothes off!"
Forcing contestants to stay celibate seems a little on the nose, considering many people's current sex-free isolation situations. Maybe we can all learn a thing or two from Too Hot To Handle.
The show premieres on Netflix on April 17: