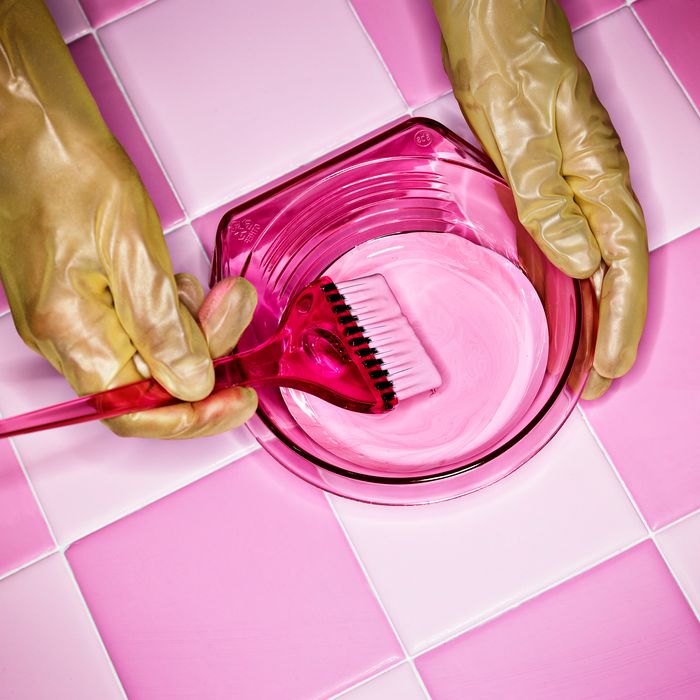 Photo: Edgardo Contreras/Getty Images/Edgardo Contreras
People are still doing things to their hair at home. In addition to cutting their hair a little, cutting it a medium amount, and cutting it a lot, they're now buying at-home hair color. Walmart CEO Doug McMillon said on Friday's NBC's Today show that sales are up for hair dye.
"You see more beard trimmers and hair color and things like that. You can definitely see that as people have stayed home, their focus shifted," says McMillon, to the tears of hair colorists everywhere. The Isolation Hair Salon is officially open.
Pink still appears to be the celebrity color of choice, claiming one Bachelor couple in an Easter-themed hair change over the weekend. But cheers to the cool blondes, the rich brunettes, and the eye-catching redheads who are experimenting at home. Why not try every color in the rainbow? Just remember to keep the gloves on and leave the bathroom door open for the fumes.