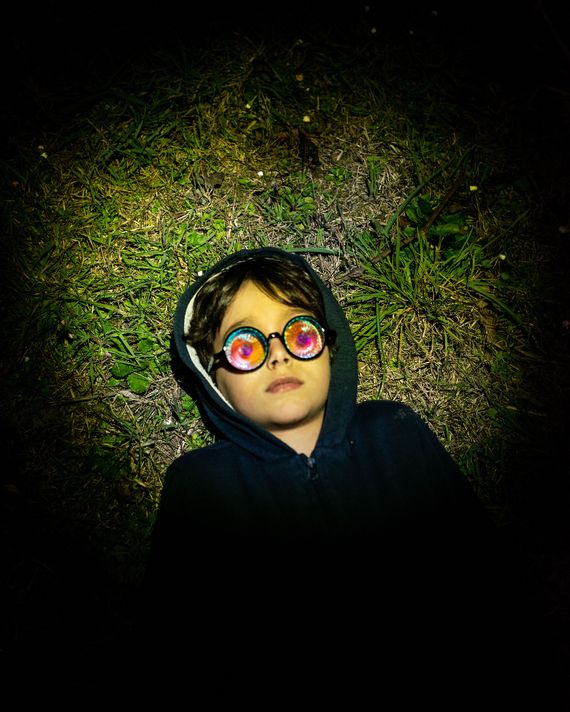 Elisabetta Zavoli's life is drastically different of late. Upon moving back to Italy a year ago after being abroad, primarily in Indonesia, the photographer balanced her kids' schedules and her own personal life with commuting between her coastal hometown and Milan for projects and workshops. Following the Italian government's March mandate that residents isolate themselves, Zavoli and her two boys saw the world around them come to a complete halt.
"The very first day was the toughest one, because everything stopped at the same moment. Everything. It took a few days — like a week — to get used to not having the alarms go off every morning and the running around." Initial stagnancy gave way to a flurry of activity once the family turned to photography. The resulting project, And in darkness you find color, not only served as a creative outlet but as a foundation for productivity in a world now devoid of traditional schooling and job commitments. "At home, you could now do whatever you want, but it's up to you. We decided to build a routine for ourselves."
And in darkness you find color started off as a game among Zavoli and her two children, Davide, 11, and Giovanni, 8. "In the beginning, I had to explain to them why we couldn't go out anymore or why they couldn't go to school or see their friends. The problem with this transparency is that it feeds into the idea that parents cannot always protect their kids as fully as they want, so to relieve this sense of heaviness and weariness I proposed the idea of associating an image with what they were feeling as a means to escape a tough reality. The pictures we created in our garden, in a way, were like an elaboration of our feelings and trying to find the refuge in our own world." They then worked to manifest their feelings and imagined scenes in their garden each night. Ironically, working in the dark allowed them to have full control of light and color in the prints. It also taught the boys resilience. "Whenever they would want to postpone, we would make an agreement to just create and concentrate only on one scene that night. They always ended up enjoying it and making suggestions that elevated the images and made them better."
The series champions hope in an incredibly difficult situation and the importance of nature in coping and healing processes. "Trying to find refuge in nature is always a way to alleviate your pain and restore a magical sense of connection."
Scroll below to see images from And in darkness you find color.