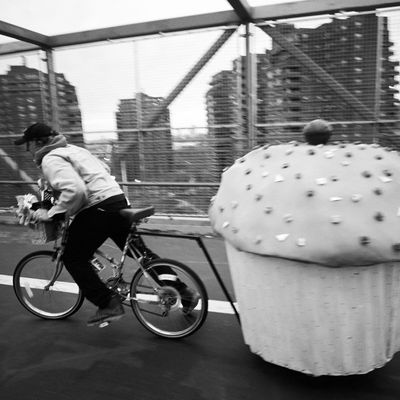 Cupcake Bike
.
Photo: Cheryl Dunn
As one of just three major hospitals in Queens, which accounts for 32 percent of all COVID-19 cases in New York City, Elmhurst Hospital is overwhelmed by patients. If New York is the center of pandemic in the United States, Elmhurst is the "center of the center."
Pictures for Elmhurst is a relief effort organized by a small group of New Yorkers working in the creative industry. 187 New York–based photographers sold their prints, with all proceeds going to Elmhurst Hospital. Through April 20, you could buy 8.5 x 11–inch prints for $150. The funds collected were to purchase much-needed equipment like ventilators, N95 and surgical masks, face shields, isolation gowns, and more. At the end of the sale, the group raised $1,380,000. "Lives will be saved and staff will be protected and supported through this work," says the team at Elmhurst Hospital Center.
Below are a handful of the available works that were available to purchase from some of our favorite photographers.