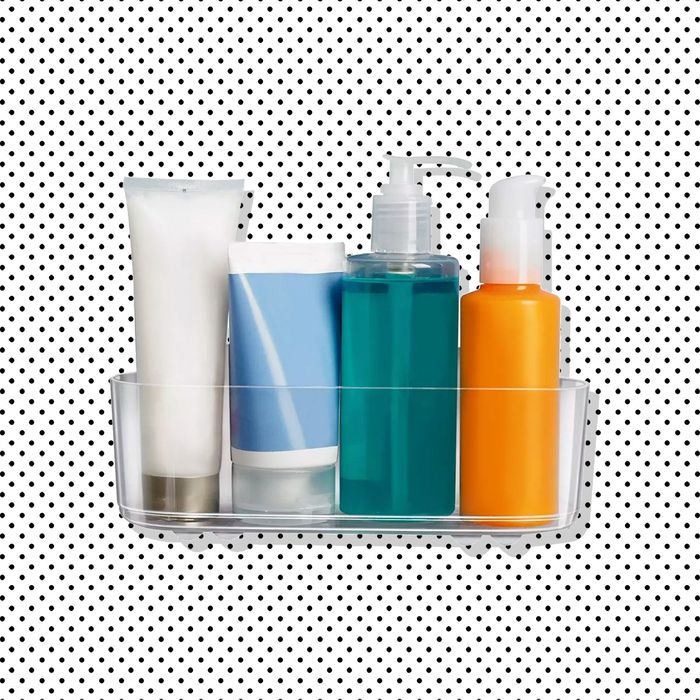 Photo: Courtesy of the vendor
Much like sourdoughing and beaning, I have given into another common, time-consuming isolation activity: organizing. And I hate it. Organizing is my jigsaw puzzle. It is sort of nice, I guess, to look at once it's all over and everything has found its place. But the process of getting there is monotonous and tedious, and for several days I was stuck in the "Piles" stage — the stage where you group similar things together and scatter the piles all over your apartment. In mine, there was a pile of clothes to donate, a pile of things I thought my mom would like, a pile of matchbooks, a pile of lip balms collected from various pockets, a pile of makeup brushes that are weird sizes, and on and on and on.
Do not even bring up she-who-shall-not-be-named, or I will consider you to be an enemy. I have found a simple solution that isn't an eyesore for the piles of small objects and is better than buying a curiously expensive tray to dump all your objects on, or trying to quickly burn through your Diptyque candle so you can finally collect the trophy. It also doesn't require nails or hammers, because I don't have any of those. It is the $7 sticky clear shelf, inspired by Rio's Strategist find, which has unfortunately been perpetually sold out.
My apartment is now full of clear acrylic shelves, in strategic locations. I have affixed one along the wall of my kitchen, near my electric tea kettle for my collection of one-off tea bags I have stolen from various hotels and chocolate bars. I have three along the walls of my bathroom — one for foundation, sunscreen, and one for dry shampoo and sea salt spray. The Large size is generously wide and deep enough to fit four sunscreen bottles, and multiple makeup brushes. The adhesive is secure, so the shelf won't come tumbling down in the middle of the night. It's easy and simple, which is exactly what I need right now, and I have two more on the way that I plan to put in my shower. Wish me luck as I continue the quest that I strongly regret embarking on.
Photo: Courtesy of the vendor
If you buy something through our links, New York may earn an affiliate commission.