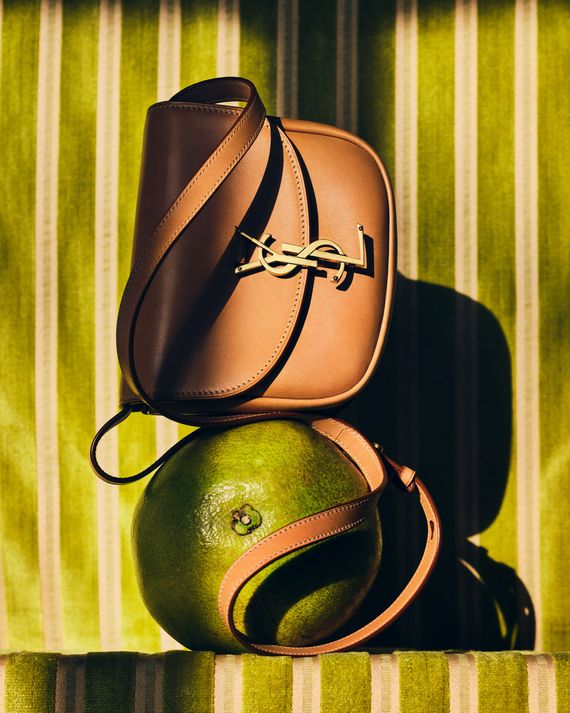 A recent article in the New York Times Style section questioned the merits of a cross-body bag and started a small but passionate debate online. "Good bags elevate the beauty of women onscreen and in person," argued the author, Sarah Miller, "whereas cross-body bags erase, with their placement on the body, all beauty, all sexuality, all sensuality, all grace, all style, all life."
It was a strong stance! And the cross-body bag that spawned it happened to belong to Carrie Mathison, Claire Danes's character on Homeland, of all people. (The series finale was Sunday night.) On the show, it serves as a symbol of practicality — of a woman who is, to put it extremely literally, "hands on."
But who says a cross-body bag can't be functional and stylish? Sure, not all cross-body bags are great. Mostly, Carrie Mathison just doesn't seem like the kind of woman who cares what her bag looks like. But there are more elegant options out there.
Take this Saint Laurent leather saddle bag, for example. Look at how smooth that leather is! How supple its curves are, and invisible its seams! Without the big gold "YSL," it's a gorgeous, vintage-looking accessory that would surely last its owner a lifetime. And with the big gold "YSL," it's a dramatic statement bag — the kind that says, "Yes, I care very much what my bag looks like."
You can buy the Saint Laurent "Kaia" bag in black on YSL.com, or preorder it from Matches here.