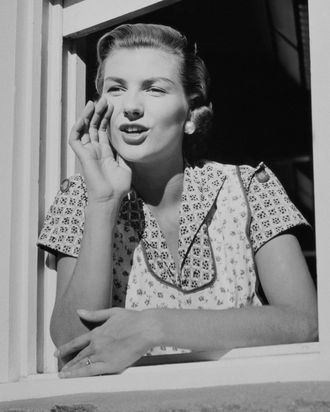 Photo: Lambert/Getty Images
Spending untold weeks and months indoors may be a lucky break in these times, but finding consistent sources of comfort and levity remains a daunting prospect. The days have a tendency to blend, human touch is scarce, motivation for doing anything other than work is precarious. Binging Normal People and developing your upper-body strength until you can finally complete a single pull-up, while gratifying, can't fill a life. Neither can these recommended activities from the Swiss Embassy, but at least you can spend ages on them and maybe even wind up with a paper model of a cherished local landmark by the time you finally crawl on superstrong biceps out of your quarantine hovel.
The activity list, composed by the Swiss Embassy in the U.K. and meant to help those staying at home feel engaged and connected, was posted to Twitter and Instagram by some grateful recipients. Whereas our government merely suggests people stay away from each other and rabidly await the reopening of our glorious economy, the Swiss Embassy suggests we all "try yodeling through an open window."
I appreciate the list's focus is on absorbing activities ("rearrange furniture") rather than passive consumption, while still containing directives to live deliciously ("have a long bath, pamper oneself"). There's stuff kids might do, like learn a magic trick, and activities characteristic of seasoned adulthood, such as "make amends with someone" and "write down the story of your life."
The items on the list also range in difficulty from "try mending a sock" (just one!) to "cook a four-course dinner and enjoy it by candlelight." And the list emphasizes being social and maintaining ties, even by acts as simple as writing an email to a friend. Or why not "call someone with children and read them a story by phone?" Not sure I totally agree with "play Battleship on the phone," but it just goes to show there's something for everyone.
By all accounts, a thoughtful, generous, gentle list of recommendations. It's gonna be a hot chores summer.