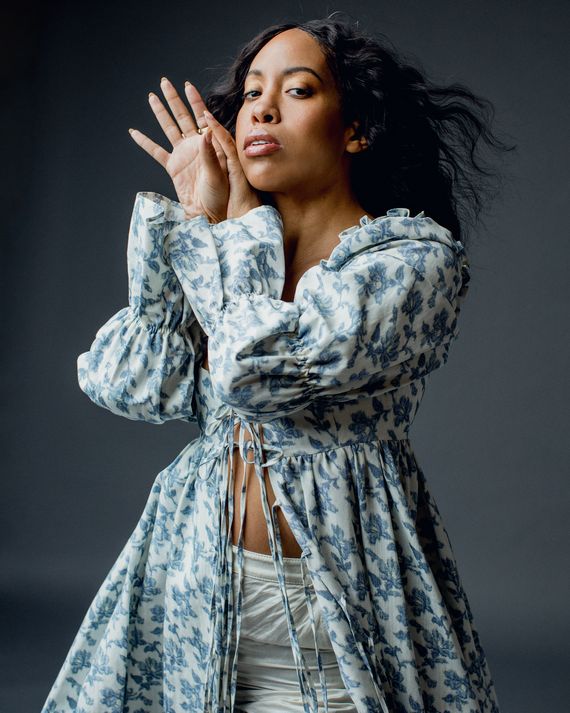 If someone asked me to name my top three favorite aunties, that list would include myself, Tracee Ellis Ross, and Marjon Carlos, of Bed-Stuy. Carlos, a Texas native, journalist, editor, and public speaker, has worked in the fashion industry for over ten years, covering the intersection of style and culture. Inspired and moved by the works and lives of writers like Toni Morrison and Zadie Smith, Marjon feels compelled to speak up for those who can't. Her work has appeared on the Cut and in the pages of Essence, Vanity Fair, the Wall Street Journal, and Vogue, where she worked as the senior fashion writer before going freelance three years ago.
She is currently working on her first book, a memoir, and regularly hosts a conversation series at Dumbo House called "We Need to Talk." Below, she spoke with us about Rihanna, zebras, and the pandemic, among other things.
What three creative people have had the most impact on you and why?
Zadie Smith, Rihanna, Kara Walker. They are three incredible women, with distinctly incredible careers, but they are also black women who can bring a room and culture to its knees. Whenever they put out work, the world stops for them. That's power.
Where do you get inspiration for your work? What was the last thing that you saw that inspired you?
I'm inspired and moved by the work and lives of other writers I admire — it's almost like this gravitational pull that triggers inspiration for me to keep creating, keep writing. I watched "Pieces I Am," the doc about Toni Morrison that left me gutted, but wanting to press on.
What would your Real Housewives tagline be? 
Probably something like, "I put the 'boo' in bougie!"
If you were running for office, what would your campaign song be and why?
"My House" by Diana Ross or "Megatron" by Nicki Minaj. Imagine me crossing the stage to a crescendo of "Brra, ta, ta, tat"!?!
What kind of animal would you be and why?
Most likely a zebra or a giraffe. They're terribly chic, for one, and while they run with packs, they are so singularly unique.
What are you excited about right now?
I'm excited by the potential that we could create a new world after this pandemic — one that's fair, equitable, and brave.
What superpower would you have and why?
Make money appear! We gotta close the wage gap in this country somehow …
If you could master any skill (that isn't related to your current job), what would it be and why?
I would like to have the dedication of an Olympic athlete. I want to be that girl that gets up and eats, sleeps, and breathes her craft.
What goals are you working toward at the moment?
Finishing my book proposal. My Virgo moon and rising have kept me from submitting anything less than perfect to my agent, but my Aries sun knows this work is a New York Times best-seller waiting to happen.
What three fictional characters do you relate to most?
Dionne from Clueless, Madame Countess Olenska from Age of Innocence, and Nene Leakes. She's not fictional, but she's certainly mythic.
What piece of advice has had the biggest impact on you and why?
My best friend told me, "Only tell people what they can handle." Saves me every time. My mother taught me, "What's for you is for you." And she's never wrong.