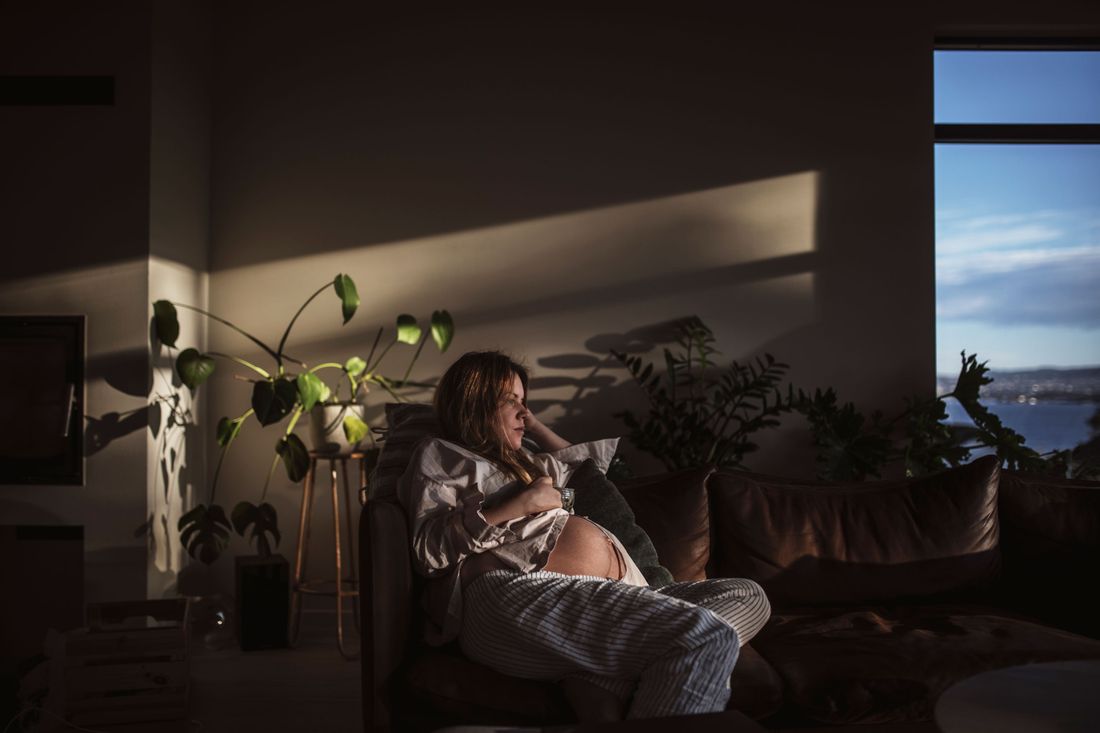 19th of March
Hanging out with our friends and family is what we look forward to the most when all of this is over. We miss having people over for dinner, making pasta, pouring wine, and playing music.
Photo: Espen Rasmussen/VII/Redux
Espen Rasmussen has documented everything from the rise of far-right extremists in Greece to refugees in Colombia. For his latest project, The Longest Day, the photographer has produced intimate, atmospheric images of his life at home. In Rasmussen's "very first personal project," the mundane routines, insidious fear, and soul-stirring humanity of the coronavirus crisis coalesce.
As photo editor for the weekend magazine VG Helg, Rasmussen often sees "countless pictures of people in empty public spaces," prompting him to take on a project that would "touch people on a different level." The Longest Day presents the photographer's partner, Julia, who is pregnant and due in four weeks, as well as his three children, ages 8, 11, and 14. Despite initial reticence Rasmussen's partner had — "[Julia] is not used to me taking pictures of her" — the photographer "eventually convinced her that pregnancy is also [a] part of life" worth sharing.
For the photographer, the difficulty was in knowing whether to share the work with a wider audience. "I got this kind of sneaky feeling of questioning, 'Who am I to take pictures of my family?' We are lucky that we're at home, the health-care system is working, there aren't a lot of deaths here, and the government makes sure that people get paid even though they don't have jobs. But I, as a photojournalist and photographer, feel that I have to contribute at this time. This is what I can make now, and the theme is something that's close to people."
Of all of the photographs Rasmussen took, one definitively encapsulates the sign of the times: "The one where [Julia] is sitting on the sofa and looking out of the window where you can see her stomach. There's this play with shadow and light in the back wall, and it says a lot. She's just waiting; it reflects the uncertainty I think we are all feeling right now."
Scroll below to see the rest of the images from The Longest Day, with captions from Julia.