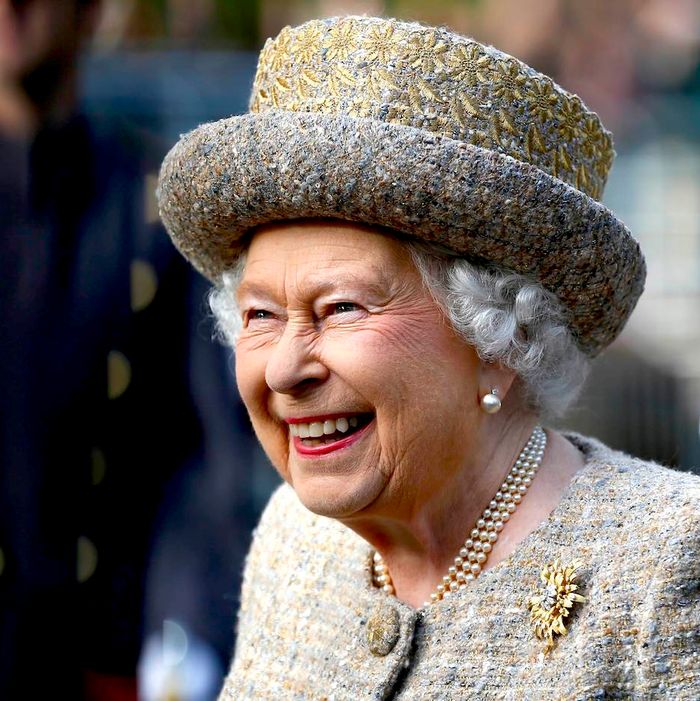 Queen Elizabeth II.
Photo: WPA Pool/Getty Images
For what may well be the first time in her 68-year reign, Queen Elizabeth II will not celebrate her birthday with a cannon salute: According to People, she did not think the traditional tribute would be appropriate in the midst of the coronavirus pandemic.
Back in March, the queen — a Taurus who turns 94 on Tuesday — canceled the Trooping the Colour parade that usually marks her birthday. The event had been scheduled for June 13; in a statement, Buckingham Palace explained that, "In line with government advice, it has been agreed that the queen's birthday parade, also known as Trooping the Colour, will not go ahead in its traditional form."
The palace noted that "a number of other options [were] being considered, in line with relevant guidance." But the decision to call off the gun salute, which usually takes place in London's Royal Parks, is more recent. Per People, which drew its information from an unnamed royal source, she has been "keen that no special measures" be taken for this particular custom, "as she didn't think it is appropriate in the current lockdown circumstances when people are being requested not to gather and to stay at home."
This sentiment tracks with the message the queen shared in her recent public address, emphasizing the need for social distancing. "Many will feel a painful sense of separation from their loved ones, but … we know deep down that it is the right thing to do," she said, praising Britons for staying home. According to People, "the palace will not be marking Her Majesty's birthday in any special way," outside a "celebratory social-media post."
Apparently, though, the royals have been keeping in touch via video chat, how relatable. So perhaps a Zoom birthday party is in order?