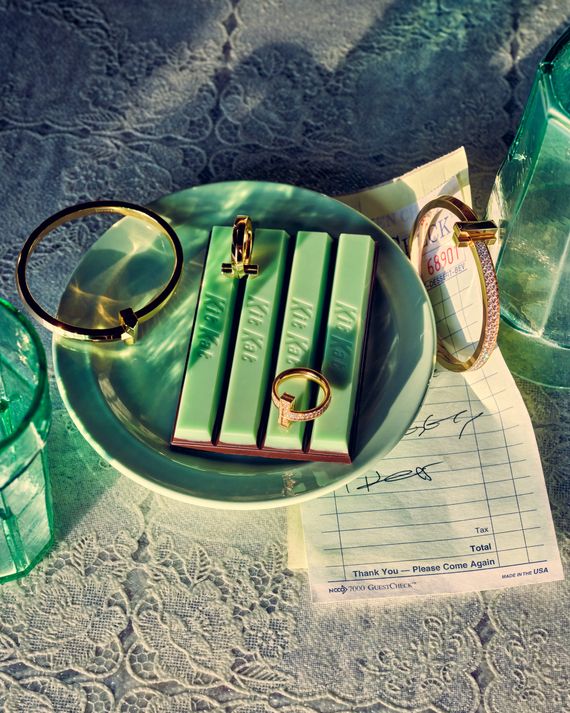 Back in November, French luxury conglomerate LVMH announced that it would acquire Tiffany & Co. for a cool $16.2 billion. For the start of its next chapter, the brand planned to launch a new collection called T1 — inspired by Tiffany's classic T-shaped motif from the '80s — on April 1.
But then came the coronavirus. LVMH is now producing hand sanitizer, face masks, and hospital gowns to help combat a worldwide pandemic. Meanwhile, Tiffany & Co. closed its stores in mid-March. It's a different world than anyone expected, but the 183-year old brand is moving forward: The T1 collection launched on time, and today, the Tiffany & Co. Foundation announced that it will donate $1 million to COVID-19–related causes.
The foundation is allocating $750,000 to the COVID-19 Solidarity Response Fund for the World Health Organization, plus $250,000 to the New York Community Trust's NYC COVID-19 Response & Impact Fund. Tiffany & Co. will also match employee donations to any qualified nonprofit organization supporting COVID-19 relief, dollar for dollar.
"During this global health crisis, we must all be responsive to the urgent needs of our global communities," said Anisa Kamadoli Costa, chairman and president of the Tiffany & Co. Foundation. "We are proud to support organizations providing immediate relief for communities impacted by COVID-19, including our hometown of New York."