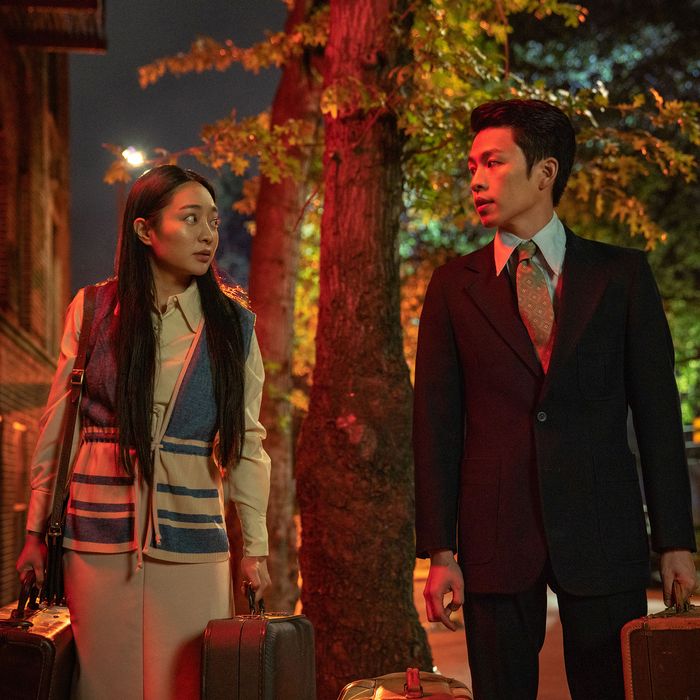 Photo: Courtesy of Netflix
If you're anything like me, having the occasional good, long, snotty cry feels very good. I find this is more often the case nowadays, and so rather than having one big breakdown over the news, I prefer to induce small weeping sessions with films. A few weeks ago I did this in my usual way, by watching The Fellowship of The Ring (Boromir's death will always hit). And this past weekend my subject was Tigertail, Alan Yang's directorial debut on Netflix.
I didn't expect Tigertail to move me to tears, which it did several times. I thought it would be more like Master of None, of which Alan Yang was a co-creator, and make use of the show's signature mix of earnestness and humor.
Tonally, though, Tigertail is acute and somber. The film explores one Asian-American immigrant experience: Pin-Jui (the inimitable Tzi Ma), who immigrated to the U.S. in the '50s, reflects on his youth in Taiwan while attempting to reconnect with his estranged daughter (Christine Ko). Yang has called it semiautobiographical, telling Vulture that it is "my fever dream of my dad's stories melded with some Wong Kar-wai and some Hou Hsiao-Hsien," citing the famous Chinese and Taiwanese directors.
Much of the movie is told in a flashback to 1950s Taiwan: It's lush, smoky, and tinged in pink (Jane Hu notes in The Ringer that the film's colorist is Alex Bickel, who worked on Barry Jenkins's Moonlight, another movie inspired by Wong's vivid cinematography). These scenes in Taiwan are some of the best parts of the film, following a young Pin-Jui (an extremely handsome Lee Hong-chi) as he falls in love with his childhood crush, Yuan (Joan Chen).
I expected Tigertail to be something like an extended version of Master of None's critically acclaimed "Parents" episode, which examined the experiences of the protagonists' parents, juxtaposing the struggle of their early years with their spoiled, millennial children's lives. But it surprised me. Yang levels seriously with his characters' emotions, exploring their pain, regret, and frustrated love. This can be slow, at times, but it's worth sitting through. I think what made me so emotional was seeing my own parents, immigrants too, in Pin-Jui's journey. But Tigertail is the kind of patient, loving film that will move anyone with a heartbeat.