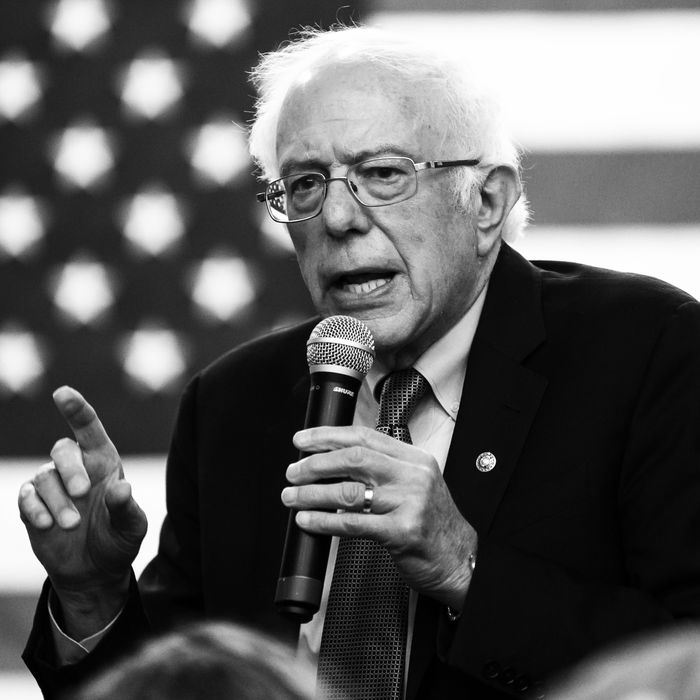 Bernie Sanders
Photo: Getty Images
Bernie Sanders has dropped out of the presidential race. On April 8, the progressive senator from Vermont announced that he was suspending his campaign, leaving former vice-president Joe Biden as the presumptive nominee, the New York Times reports.
"While this campaign is coming to an end," Sanders said in a video message, "our movement is not."
For Sanders's supporters, the announcement was crushing; in a historically crowded field of Democratic presidential candidates, the Vermont senator managed to stand out as a progressive champion, whose platform centered the interests of the marginalized, the working class, and those who have been historically left behind. Therefore, the most prominent sentiment was one of gratitude to the senator, not only for his unwavering support of issues like universal health care and a $15 minimum wage, but for bringing to the fore a multiracial, multigenerational progressive movement that will continue to grow, even as the senator drops his bid.