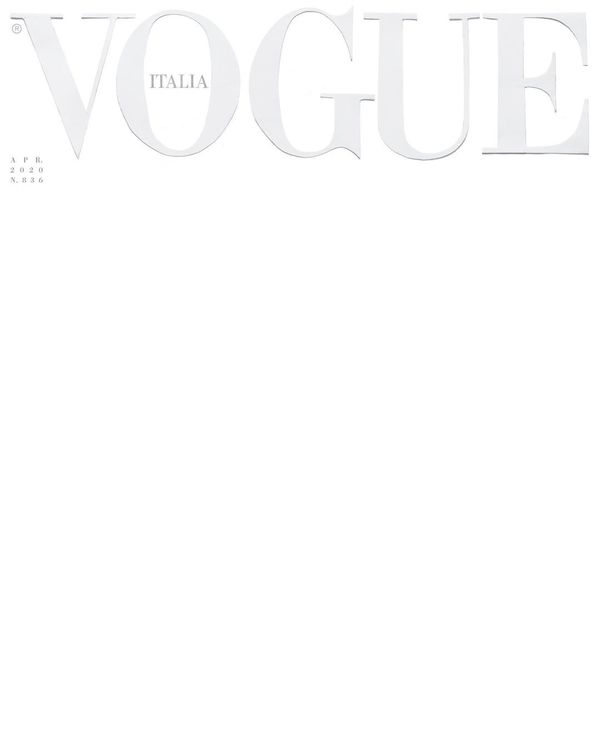 With storefronts closed, photo shoots canceled, and workers furloughed, the future of the fashion industry seems bleak. In the best of times, fashion magazines sell fantasy and entertain. But what should they look like now?
One answer: a blank white page, which is what Vogue Italia put on the cover of its April issue. As the virus continues to devastate Italy, the publication is taking it seriously. "To speak of anything else — while people are dying, doctors and nurses are risking their lives and the world is changing forever — is not the DNA of Vogue Italia," wrote editor-in-chief Emanuele Farneti.
Farneti had three goals for the issue: to imagine life after the pandemic without self-pity, to gather a community of artists stuck at home to create a snapshot of living in this new world, and to print a completely white cover for the first time in the magazine's history.
Vogue Italia chose white as a symbol of a brighter future. White is the color of the uniforms worn by medical workers on the front lines putting their lives at risk to save others, and a blank space for future creative endeavors. "Above all: white is not surrender, but a blank sheet waiting to be written, the title page of a new story that is about to begin."