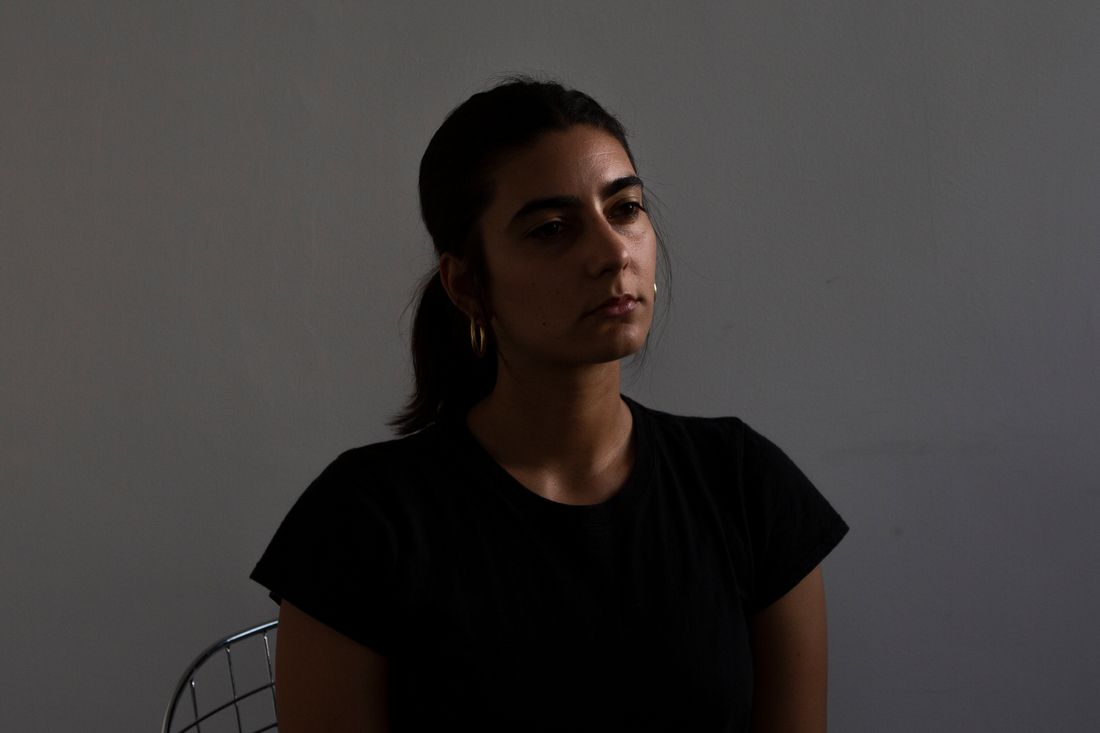 March 13 was a salient day: Venezuela confirmed its first two cases of coronavirus, President Nicolas Maduro declared a "state of alarm," and photojournalist Andrea Hernández landed back in Caracas, uncertain of how the pandemic would affect her life and her craft. As a National Geographic Explorer, Andrea travels around the world capturing "everything that touches the social sphere," including politics, health, and the economy. But, she says, "though my interests are very broad, what narrows my work down is my approach — the way I work with people." This approach, which has always been rooted in physical and emotional propinquity, might, at first glance, seem impossible during the time of social distancing. Her latest series, Touch and Celestial Phenomena, shows us otherwise.
"This body of work mostly has to do with thinking about how small we are while looking at celestial phenomena, whether it be neon sunsets and sunrises, solar halos, or pink moons. Photographing them gives me a sense of relief because even though I miss a lot of the freedoms I had before the pandemic — and I'm sure all of us do — it's small stuff in comparison. This project makes me think about things that are bigger than myself," says Andrea.
Landscape images of expansive skies give way to ethereal still lifes, bustling city scenes, and even self-portraits — "this was the first time I ever turned the lens on myself" — in this series. One of Andrea's favorite images, though, is of her friend Anita, who briefly stayed with her while working at a hospital.
"Because we were very careful with all of the health protocols, it felt like she was here, but she also wasn't. It was so strange to be with someone in the same place and not touch. It was like having a glass between us, which is exactly what's going on in this photograph," Andrea recalls. Visually, the merging of two images — a woman and a landscape — also symbolizes the connection between an expansive yet silent world and a much smaller, hectic one within our four walls, which, amid the pandemic, "swings and sways according to our moods, playlists, and news."
Scroll below to see images from Touch and Celestial Phenomena.