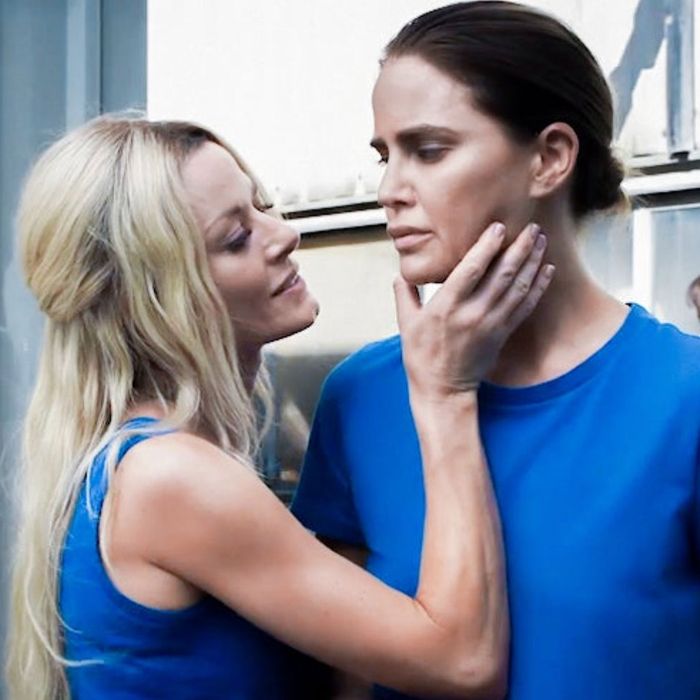 Photo: 10 Peach/Network 10
I don't watch soap operas often, but when I do it's at my local laundromat with the volume low enough that I can't hear the dialogue. (There are no subtitles either.) Usually it's a different show from the one I last walked in on as I come and go at varying times of day. While this way of watching soaps impedes my understanding of plot, I've a sneaking suspicion it only heightens the drama. The soaps's mien is communicated in broad strokes: familiar twists of fate, shocked and sensual expressions, categories of betrayal. Remove a sense once considered integral to telling the story and the addictive psychic jolt will only become more acute, starved to its essence. That's why I wouldn't be surprised if a soap opera with no touching allowed would only breed more sexual tension.
We'll all have a chance to find out what it's like for ourselves thanks to a long-running Australian soap opera with the disarmingly wholesome name Neighbors. The New York Times reports that the show, which has been on air for 35 years and has produced 8,300 episodes to date, started shooting again in late April after a monthlong hiatus due to the coronavirus pandemic. As social-distancing restrictions haven't eased yet in Australia (the government announced a plan last week to begin that process), the actors are playing their scenes at least five feet apart from one another.
How is it that Neighbors is one of the first English-language scripted series to return to set? The show's executive producer Jason Herbison told the Times that one reason Neighbors was able to reconvene is that it shoots in Melbourne at one of the largest production facilities in the Southern Hemisphere. He also feels confident in the crew's ability "to very quickly monitor everyone's interactions and footprint, should we have an incident." The Times hypothesizes that Neighbors could "set an important precedent for the global screen industry to figure out how a phased reintroduction to shooting television series and films might work."
I'll add that it might also teach us how to build sexual tension in scenes until everyone (viewers included) is vibrating with enough pent-up erotic energy to power Australia, and then, the world. They're neighbors, they're hot, so are their moms, but they can't touch, or go near each other. It's Romeo and Juliet but the words don't matter because the show was filmed in Australia and I'm watching it at my laundromat.