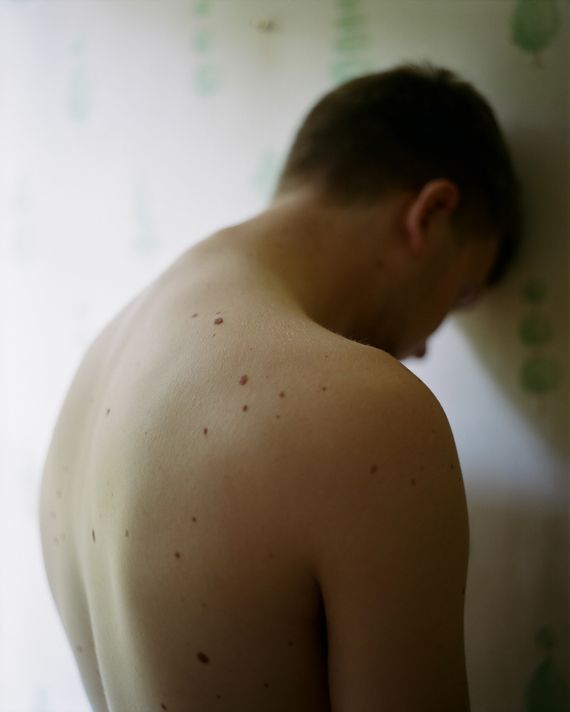 Through times of loss and grief, looking at visuals from the past to reflect can be healing. Whether it's looking through family photos hiding in the back of your grandmother's closet, watching old home videos, or revisiting your elementary-school diary, going back to the past can help you develop a new perspective or just fill a void momentarily. For photographer Alice Zoo, scans from archival family albums, childhood notebooks, letters, and grocery lists, along with a mix of more recent images, reflect on a series of family losses that happened unexpectedly over a period of six weeks in late summer 2017.
Titled A Formal Feeling, Zoo's series explores loss and how it felt as it happened to her. From processing packing up and leaving her childhood home with her siblings and mother to losing family members, these images of people, objects, and spaces became an alternative way of looking at the connection between the past and future. "A Formal Feeling ended up exploring the different ways that memories might be recorded, as opposed to, for example, the classic family album. I was interested in the kinds of traces we leave behind accidentally: the carpet bleached by the sun over decades, the marks left by a picture never taken off the wall, edges fraying and disintegrating, the ways that our physical spaces chart our passage through them," says Zoo. "I feel so tenderly towards empty domestic spaces and the detritus of everyday living — a kitchen sink, a shopping list. Picturing these spaces and objects vacated by people and of use is something that I find moving, because when they were installed or chosen they were full of hope for the future; deprived of their use, we find the hope to have been short-lived, or temporary, or something that we now discard."
While Zoo's personal experience of loss and grief is highly personal (and therefore not equivalent to our current shared, global loss), she believes that a lot of what this series explores relates to the present through "the feeling of a lack of resolution that grief and loss can induce."
"I will say that the photographing and archiving that I was doing at the time gave me a sense of purpose and clarity: I was taking this dark thing and giving it a shape and a name," she says. "So the project could serve as an example of the possibility and value of paying close attention to your surroundings, even under duress and bewilderment; the ability to make a record of a feeling, however transient, might perhaps provide some kind of foothold, some ground under one's feet."
Scroll below to see images from A Formal Feeling.