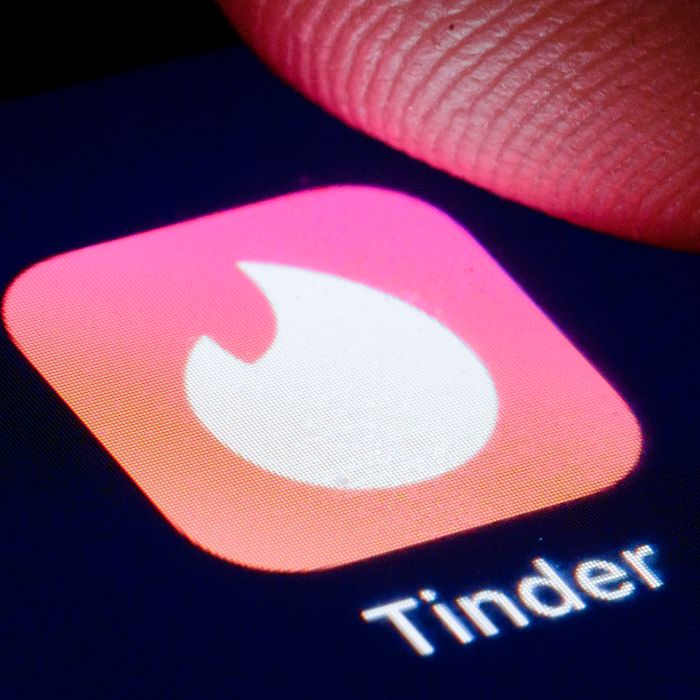 Photo: Photothek via Getty Images
Dating was a daunting prospect before social distancing, but now it's downright inscrutable. How do you test out chemistry virtually? How, if at all, do you meet? How serious does a flirtation need to get before you take the plunge and put on a pair of pants? Nonetheless, the number of Tinder swipes per day is, according to the site's parent company Match Group, at "all-time highs," and women users under 30 in particular have upped their daily swipe averages by 37 percent. Whether this is because people are looking, bored, or just going through the motions remains to be seen. But in the meantime, Tinder is banking on dating happening somehow — maybe virtually? — and is now investing its hopes in a video-chat function for its millions of users.
Match announced in an earnings release on Tuesday that the dating site plans to release a new one-on-one video-chat feature by the end of the year. According to the Verge, very few details are available at this stage, but just the fact that Tinder is planning for it is a big deal. Integrating a video-chat function that screens for harassment could prove challenging. (The Verge speculates that the company is "building its own offensive image detective system or looking to a third party to provide one.") The process of swiping to messages has for many become rote, and the video function could disrupt that. Hopefully in a good way.
The company said in its earning note, "We are confident that demand for human connection will never dissipate and remain committed to fulfilling that need. This period of social isolation would have been much more dire for single people — who no longer have other avenues to meet and connect such as bars and concerts — if not for our products."
We won't know until later the full impact of the pandemic on dating. Anecdotal reporting indicates people are breaking up, filing for divorce, and moving in together. Maybe video chatting will help get singles into new relationships too.