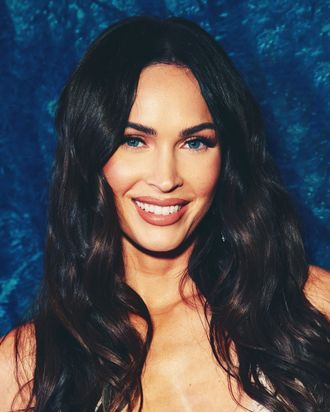 Megan Fox
Photo: Rob Latour/Shutterstock
After ten years of marriage, actress Megan Fox has split with her husband, BH90210 actor Brian Austin Green.
Green addressed the split on a recent episode of his podcast ... With Brian Austin Green. He explained that last year, around Thanksgiving, Fox was out of the country shooting a film and he was home with their three children. He had a dream that when she returned "she was distant and things were off." A few weeks later, when she did actually return, his dream apparently came to fruition, and Fox explained that she wanted some space.
"She said, 'You know what, I realized while I was out of the country working alone that I feel more like myself and I liked myself better during that experience. And I think that's something that might be worth trying for me,'" said Green. "I was upset about it, but I can't be upset at her, and I wasn't upset at her because she didn't ask to feel that way."
The actor said he and Fox have been separated for several months now, and addressed rumors that Fox is now dating actor and musician Colson Baker (Machine Gun Kelly) after they were spotted in L.A. together last week. He said that Baker seems like a "nice, genuine guy," adding that "[Fox and Baker] are just friends at this point."
"It's really important to me that people don't treat anyone like a villain or a victim in this situation," Green said.