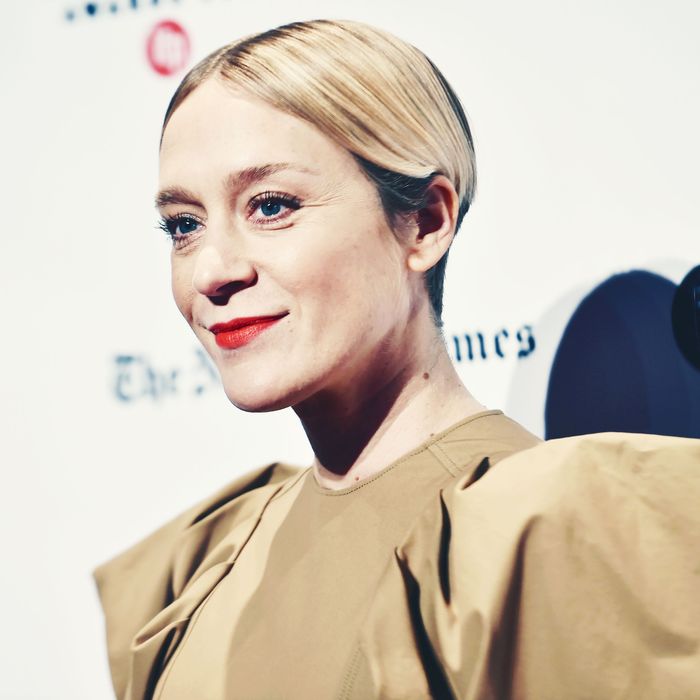 Chloë Sevigny
Photo: Steven Ferdman/FilmMagic
This week, Chloë Sevigny announced the happy and healthy birth of her first child with boyfriend Siniša Mačković. On Tuesday, she confirmed to the Cut that it's a boy. His name is Vanja Sevigny Mačković.
When the Cut interviewed Sevigny for her May cover story last month, just three weeks before her due date, she opened up about learning the news of the baby's gender herself. "When I found out I was having a boy, I had to wrap my head around that, as I am so girly," she said. "I don't even have that many boy friends; all of my friends are girls. I just relate better to girls. I'm like, what the hell am I going to do with a boy?" She laughed, adding: "My mom was like, 'This is your comeuppance for not really liking men.' I was like, great. I like men when I'm sleeping with them! But of course, I am thrilled and so excited about the whole thing."
On the subject of what she might like to instill in her son, Sevigny spoke to how she feels gender norms in general are changing, citing her own experience in Hollywood. "I was thinking about how in the beginning, when I first started, how men would treat you and talk about women in such a public way. It wasn't hidden. It was so transparent. And how men can't necessarily get away with that anymore," she said. "I'm just feeling that hopefully, by the time he's coming of age, there will be even less of that and more male sensitivity and vulnerability being embraced. I'm hoping for a real shift. I'm hoping for more women in power, and more women calling the shots. I just think that will change the game entirely. "
Cheers to that.