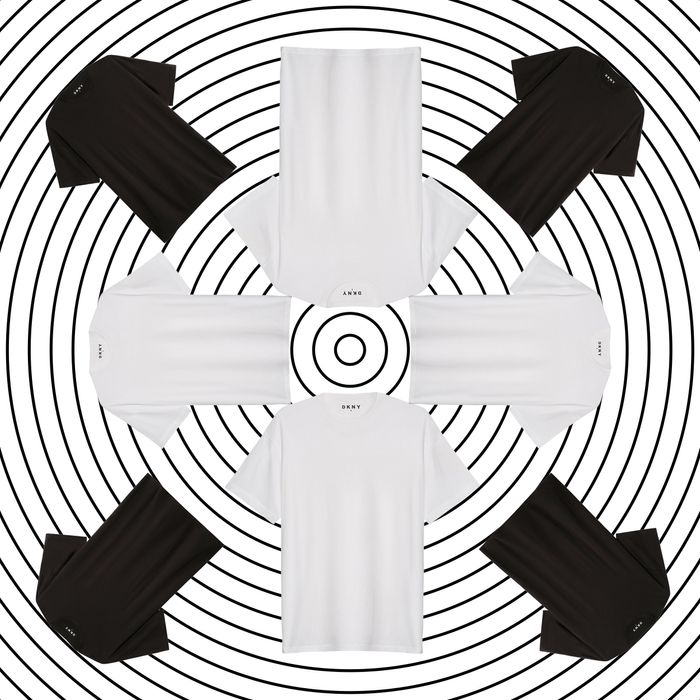 Last week, a graphic T-shirt contest drew hundreds of submissions with designs and slogans expressing pride in New York. Logo or not, the T-shirt itself is a local staple — a democratic blank canvas, and a uniform fit for the city's hustle and bustle.
Donna Karan, a Queens native, knows the value of a good T-shirt more than just about anyone. After the coronavirus pandemic hit her hometown, her namesake brand, DKNY, started a fundraiser featuring its "Essential Tee," which costs $25, with 100 percent of the shirt's profits to New York's COVID-19 Emergency Relief Fund for as long as there is demand.
Of course, DKNY's "Essential Tee" comes in white and black. (It's also unisex.) True to the brand's DNA, it's made of high-quality material and super comfortable, but sharply tailored so that it's not schlubby-looking. If anyone were going to the office these days, they could surely get away with wearing it there, but in the meantime, this shirt is great for Zoom meetings and sitting around at home.
Shop the DKNY "Essential Tee" below.