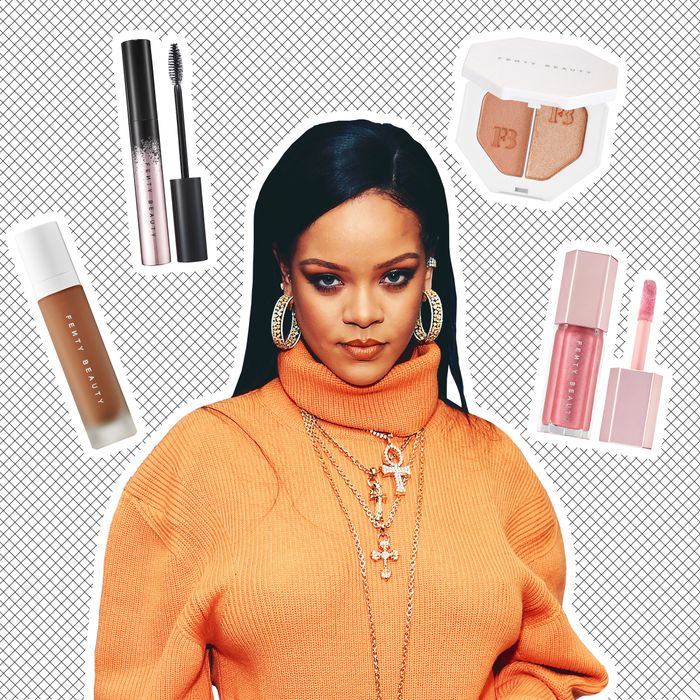 Thanks, Rihanna!
Photo: Getty Images/Courtesy of the retailer
Turns out today is technically Friday and Rihanna must've known all along because she's given us something amazing to celebrate accordingly. Today marks the beginning of Fenty Beauty's Friends & Family sale, a historic four-day event where everything on Fenty Beauty's website is 25 percent off.
All U.S. orders automatically qualify for free shipping, U.S. orders over $75 get free two-day shipping, and you don't even need to copy and paste an all-caps code — the discount is automatically applied to your cart at checkout. You only have until 11:59 p.m. PT on Monday, May 18 to revel in the glorious perks extended to people Rihanna considers family and/or friends, so here are a few suggestions to get your cart warmed up.
The full-coverage foundation that launched a million shades. Find yours out of the 50 available swatches, and a long-lasting, pore-erasing, airbrushed finish is just a few pumps away.
The signature finishing touch to a Fenty Face, this highly praised octagon of shimmer is one of Rihanna's greatest creations.
Now's a good time to stock up on this very shiny, never sticky, easy-to-layer lip gloss. It comes in six shades so universally flattering, it's hard to choose just one.
Swirl this instant pick-me-up all over your limbs to look like you've spent the day island hopping rather than room-hopping.
Look way more awake than you actually are with a few swipes of this flat-to-fat brush that loads on product, lifts, lengthens, curls, and comes in arguably one of the best Fenty Beauty shades: "Cuz I'm Black."