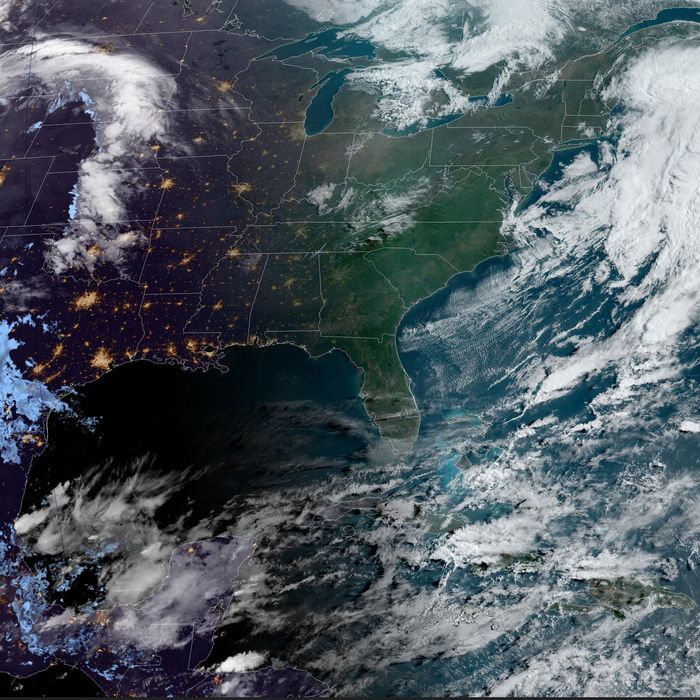 And now, the latest development in what has already been a historically dismal year: snow in May.
According to NBC News, on Friday, an incoming storm system will collide with the polar vortex over the northeastern United States, bringing potential snow, heavy rain, and icy weather to the region.
"The unusually cold air mass from eastern Canada will be pulled southward down into the eastern U.S. behind the storm, resulting in widespread record low temperatures spanning as far south as Alabama and Mississippi on Saturday," the National Weather Service said in a forecast discussion.
On Saturday morning, 75 million people are expected to wake up to below-freezing temperatures, and in many cities, it will be colder than it was on Christmas day. Temperature highs and lows are expected to be, on average, 10 to 20 degrees below average this weekend, with cities like Syracuse, Rochester, Binghamton, Albany, Scranton, and Burlington potentially seeing a dusting of snow. The greatest snowfall accumulation is expected to be in northern regions of Vermont and New Hampshire, which may get as much as a foot of snow.
While no snow is expected in New York City, the temperature on Friday night is expected to get down to 35 degrees — the first time since 1978 that the city's weather has dropped into the 30s in May.
Well, at least we know that when it warms up again, we'll still be in the throes of an unprecedented global health and economic catastrophe. And don't forget the murder hornets!