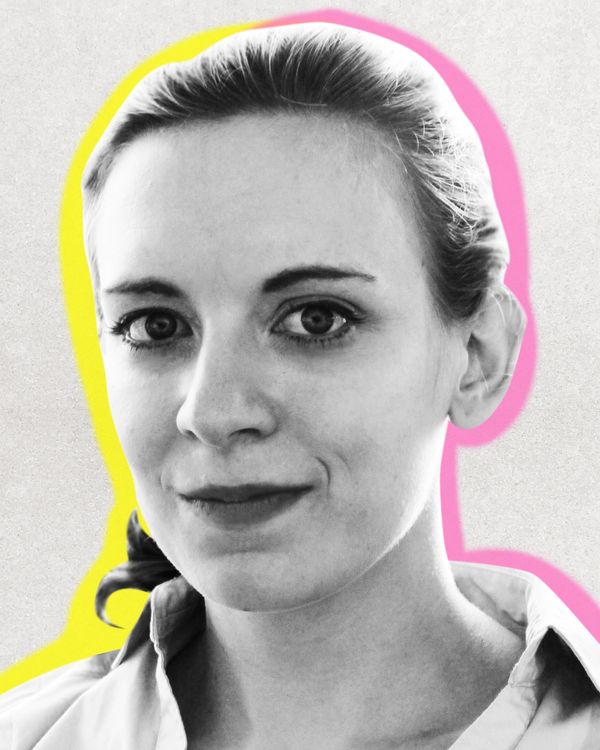 Photo: Courtesy of Margaret Klein Salamon
Margaret Klein Salamon, Ph.D., calls herself "the climate psychologist." Trained in clinical psychology, she worked as a therapist until 2014, when she left her practice to found The Climate Mobilization, a volunteer organization dedicated to initiating a transformation of the economy, politics, and society to respond to the climate emergency. As part of her work, she encourages people to talk openly and honestly with their loved ones about their terror and existential dread about how drastically the world is likely to change in the coming years — and then, to help them take action. Her latest book is Facing the Climate Emergency: How to Transform Yourself With Climate Truth, a self-help guide to living with the reality of climate change. She lives in Brooklyn with her husband. Here's how she gets it done. 
On a typical morning these days: 
I drink this superfood beverage every morning — I told my husband it was going to change our lives, and he said it was hippie nonsense, but now he doesn't drink coffee anymore. I'm trying to get the whole progressive movement on superfoods. We live in Park Slope, and we do have a backyard, which is excellent for spending time outside. I've gone to Prospect Park a few times, but sometimes it's too crowded. I try to go at weird hours. The Climate Mobilization (TCM) doesn't have an office anywhere, so I've worked from home for the past five years.  Before coronavirus, I was planning on continuing to do a fair amount of travel for  book promotion. I just got back in late February from a two-week trip to Australia. I find travel incredibly taxing — I've been gearing myself up, with a special toiletry bag and luggage, like, God this sucks, but you gotta do it for the planet. Be careful what you wish for, because now everything is canceled.
On waking up to the climate crisis: 
I took a course on agriculture in my senior year at Harvard. I had never thought about the food system before, so that really helped me wake up to the climate crisis. When I came to New York to pursue my Ph.D. in clinical psychology, the climate here started changing so fast, I could feel it — Hurricane Irene, then Hurricane Sandy. It felt like a shadow following me around that really started to grow into more of a flashing red light in my face. I thought, I'll see patients in the morning and write about climate in the afternoon. That's when a close friend of mine said to me, "Don't start a blog — what could you do to actually solve this?" That conversation really is what I consider to mark the "before" and "after" in my life.
On coping with climate grief: 
After that conversation with my friend, I was on fire. I was thinking about leaving my Ph.D. program, even though I only had one year to go. Every single person in my life told me that was a terrible decision, and I'm glad I finished. Having a Ph.D. lends credibility to this work. But it took a little while for people to accept that I wanted to completely change careers, and my life. It seems so strange at first. People need to grieve the future that they thought they had, because it's not going to happen. That is hard and that is painful, but what you need to remember is that you are bringing everything with you, all of your skills and what you've learned and your ambition and your drive. It's not about going back to zero. It's about bringing all of yourself to this emergency. And the good news is, it feels so good. I was, and to some degree still am, a pretty competitive and kind of insecure person. It is honestly such a relief to care about something more than you care about yourself.
On applying her training as a clinical psychologist to the climate movement: 
I am a psychologist. So when I came to really face the climate problem, my approach was to ask, why are we committing collective suicide? I saw very quickly that the key to this whole phenomenon of rushing towards catastrophe and seemingly not caring is the fact that people aren't talking about it. Individuals aren't talking about it. In my clinical practice, I didn't bring it up with people. That's just how psychotherapy generally operates, with therapists following a patient's lead — and I'm not sure that should be true. I think psychotherapists should probably broach the climate emergency, even if patients don't bring it up first.
Now, I use my psychological training in facilitating structured discussions with TCM. One of them is called Pain Into Action, and each person shares their feelings about the climate emergency. No intellectual analysis or scientific facts allowed, just feelings. People say to me, "Wow, no one ever asked me how I feel about the climate emergency." It's a psychological truism that people feel better after giving voice to their experiences. Many people who understand what is happening in our climate feel alienated with that knowledge. There's a sense that it's just too painful for other people, so it can feel like you're carrying that burden alone.
On how she decompresses: 
I spend all day talking and thinking about the climate crisis, and sometimes I don't want to talk about it anymore. Pure Barre is a big part of my life. It's so hard, you can't really think during it. I just rewatched all of Downton Abbey. I hang out with my nephew. He's 6, so we are not talking about climate change. We're more focused on ninjas and bad guys. But I can't be true to myself without talking about the climate — I tell everyone to talk about the climate emergency, so it's only fair to follow that. Do people tell me to shut up? Sometimes, but not very often. Some people have a superego reaction. They think I'm going to judge them for their lifestyle and they say anxious things like, "Oh, don't look at my Keurig machine." When people do that, it's because they're judging themselves. Mostly I get a lot of positive reactions. It's on a lot of people's minds.