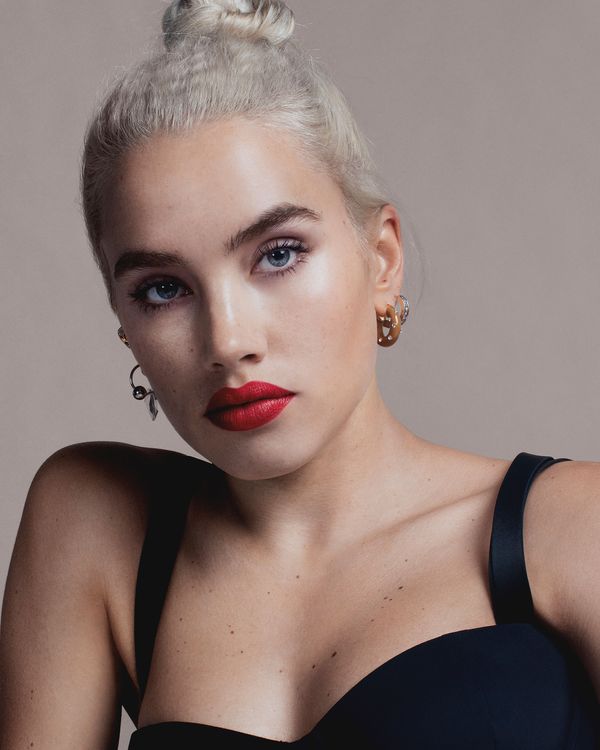 Photo: Courtesy of Burberry Beauty
Congratulations to Burberry Beauty! The brand is currently onboarding its newest hire: makeup artist Isamaya Ffrench, who joins as its new global beauty director. A frequent collaborator with Marilyn Manson and Rihanna, Ffrench is known for her wild creativity: She's drawn forests on models' faces, transformed Zendaya into an old woman, and made everyone wonder if thin brows were back.
Riccardo Tisci, Burberry's chief creative officer, said in a press release that their new employee is pretty much perfect: "To me, Britishness has always carried this sense of attitude; it is confident, strong, and also eccentric. Isamaya is the perfect ambassador to interpret the tension between classical and creative for Burberry Beauty — she is bold, she pushes the boundaries and has such a unique modern vision. I am so excited to welcome her to the Burberry family."
Prior to joining Burberry, Ffrench previously had roles with i-D, YSL Beauté, and Tom Ford Beauty, and launched Dazed Beauty. Ffrench is no doubt currently learning all about Burberry Beauty's benefits and 401(k) policies, but her first campaign with the brand will be out in fall 2020.