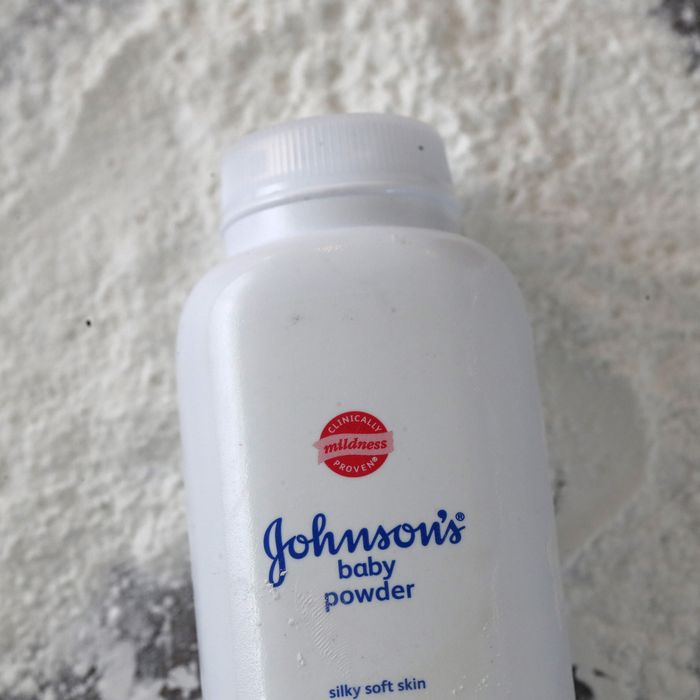 Johnson & Johnson talc-based Baby Powder.
Photo: Justin Sullivan/Getty Images
Johnson & Johnson has announced that it will finally discontinue the North American sale of its iconic talc-based Baby Powder, which has been the subject of more than 19,000 lawsuits filed by patients who claim it caused cancer.
In a statement, Johnson & Johnson said that demand for the product in North America has declined in recent years, claiming that "misinformation around the safety of the product and a constant barrage of litigation advertising" left them no other option.
Johnson & Johnson says that it "remains steadfastly confident in the safety of talc-based Johnson's Baby Powder," calling the allegations "unfounded." However, over the past few years, the pharmaceutical giant has paid out billions of dollars to people who claim the powder caused ovarian cancer or mesothelioma; in one landmark win, the company awarded $4.7 billion to 22 women with ovarian cancer. (J&J is appealing this case, as well as most others it has lost.) In 2018, the company suffered another major blow when a Reuters investigation found that Johnson & Johnson had known for decades that its talc contained asbestos, which a Congressional investigation confirmed earlier this year. The company's legal woes are ongoing: According to the New York Times, as of March, Johnson & Johnson faced 19,400 lawsuits, and many others are still pending before a U.S. district judge in New Jersey.
While retailers in the U.S. and Canada will be able to sell existing bottles, once those stocks are depleted, the product will no longer be available in the U.S. and Canada. (The company will continue the sale of its cornstarch-based baby powder.) Representative Raja Krishnamoorthi, who led the Congressional investigation, called Johnson and Johnson's decision to pull the talc-based powder from shelves "a major victory for public health." Krystal Kim, one of the 22 women who won her suit again the pharmaceutical company, told the Times it is "a step in the right direction."